Nissan Juke-R 2.0 pumps the power to 600hp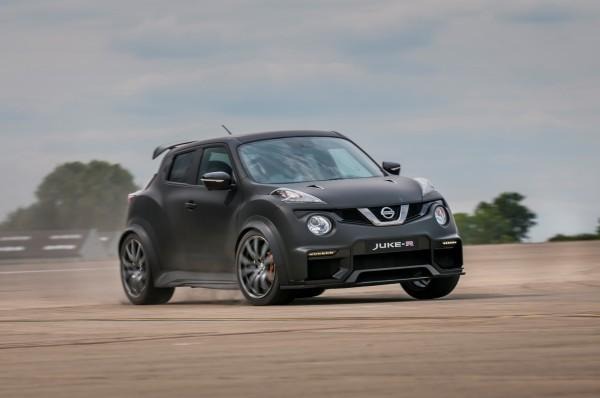 Back in 2011, Nissan showed off the very first version of the Juke-R and the little crossover looked really cool. That original car packed the powertrain from a GT-R under its crossover body marking a seriously high performance car that Nissan would actually build you if you had enough cash. Nissan has now announced the Juke-R 2.0 and like the original, this car has the drive train from a Nissan GT-R underneath.
The 2.0 version of the car packs 600bhp under the hood and one of the first public looks at the car came at Goodwood where the little beast will be flogged in the hill climb. Nissan is launching the Juke-R 2.0 to celebrate the fifth anniversary of the Juke.
The Juke-R 2.0 has matte black paint and a revised look on the outside of the car to make it look even more menacing than the original. The front bumper and rear bumper have both been significantly redesigned. The sweet split spoiler on the upper section of the hatchback remains.
Headlights and other body bits are from the new 2015 Juke making the headlights lower than in previous cars. The inside of the car remains the same as the original with eh exception of a black roof lining. The 600hp output is thanks to the same powertrain used in the Nismo GT-R. Pricing is unannounced, but somewhere in the six figure range is a safe bet like the original.
SOURCE: Nissan