Juke-R takes the ugly out of Nissan's Juke crossover, infuses a healthy dose of hoonability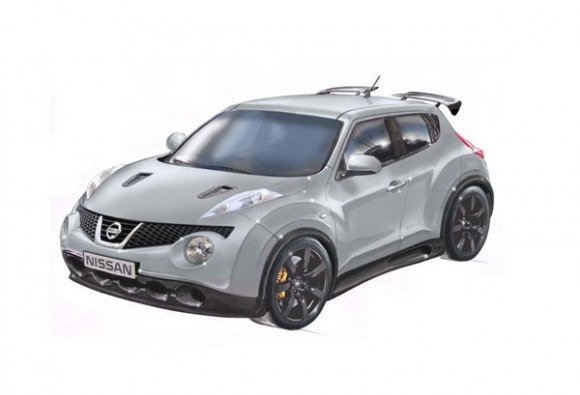 I have long thought one of the ugliest cars to ever roll off the assembly line is the Nissan Juke. I am obviously not the target market that Nissan was aiming at with the little crossover SUV. The Juke is a four door small SUV and Nissan has taken the Juke and is making two very special versions that I would drive the wheels off of.
Nissan has dubbed the pair of special rides the Juke-R. There will be one Juke-R made in right hand drive and one made in left hand drive. Other than the location of the wheel, the vehicles are the same. The cars received a healthy dose of style on the outside, and I actually like the design that you can see in the renderings.
The real interesting bits aren't the design though, it's under the hood. Both Juke-Rs have the AWD power train and twin turbo 3.8L V6 from the awesome Nissan GTR. The GTR is blazing fast by all accounts and putting that much power into the small SUV would make the car very quick. Both of the Juke-Rs are street legal and Nissan is mum on performance. Nissan, call me. I want to drive.