Nissan GT-R50 by Italdesign to enter production in 50 unit limited run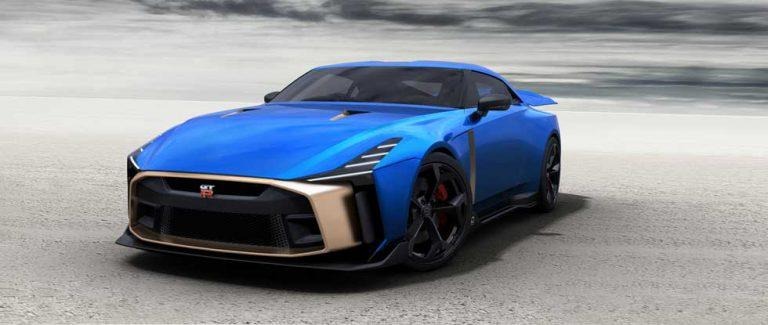 The last time we talked about the Nissan GT-R50 by Italdesign was when the car was on hand
at the Goodwood Festival of Speed
to a run up the hill. Rumors swirled that the vehicle might enter production as a very limited run ride. Nissan has now confirmed its production plans and offered up pricing on the car.
only 50 of the cars, and each of them will sell for 990,000 euros before taxes and options. That euro price converts to over $1.1 million here in the States. That is one expensive Nissan.
Nissan notes that while the prototype GT-R50 was covered in gray with gold accents, customers will get to specify their preferred color. The car is based on the NISMO version of the GT-R making 720ps.
The car's exterior is "virtually unchanged" compared to the prototype seen in July says, Nissan. In addition to being allowed to choose their exterior color, buyers will also be able to select interior colors and packages. The gray and gold prototype certainly looked better than the blue and gold Nissan is showing in the images here.
The prototype car will be on display at the Nissan Gallery in Yokohama from December 7. Anyone wanting to buy one of the 50 cars can go to
and start to create their vehicle. Deliveries are set to begin in 2019 and continue through 2020.