Nissan gives some owners voice control of vehicles via Amazon Alexa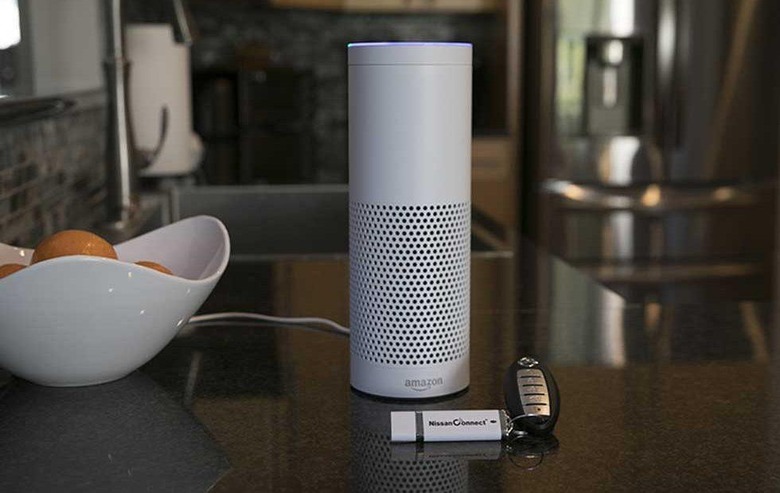 Nissan has announced a new voice integration with Amazon Alexa that will allow owners of compatible models to use voice commands to lock or unlock the car and perform more tasks. The new skill for Amazon Alexa will land later this month and is powered by NissanConnect Services. There are specific models with telematics from this model year and previous model years that will support the new feature.
Owners will be able to do things like remotely unlock and lock the doors, honk the horn, flash the lights, and start or stop the engine using their voice. The new skill will land at no cost later this month and Nissan owners will find it by searching for NissanConnect Services. The skill works with certain 2016, 2017, 2017.5, and 2018 vehicles with NissanConnect Services telematics.
Owners do need to have an active subscription to NissanConnect Services and a valid Nissan Owner Portal account for the service to work. Vehicles that support the Alexa skill include 2016, 2017, and 2017.5 Altima, 2018 Armada, 2017 GT-R, 2016 and 2017 Maxima, 2017.5 Murano, 2018 and 2018 Pathfinder, 2016 and 2017 Nissan Rogue, 2017 Rogue Sport, 2016 and 2017 Sentra, 2017 Titan, and 2016 and 2017 Titan XD.
The Alexa voice skill will rollout to other Nissan models in the future. Nissan specifically says that the 2018 Leaf will get the feature soon. 2011 to 2017 Leaf owners will also get the ability to check battery status, manage remote charging, and cool or warm the vehicle using the new skill.
The 2018 Nissan Leaf has a wealth of technology inside. It has e-Pedal that allows drivers to start and stop using only the throttle pedal. ProPILOT is an autonomous tech that does require drivers to have hands on the wheel at all times.
SOURCE: Nissan