Nissan blasts Top Gear for misleading Leaf EV critique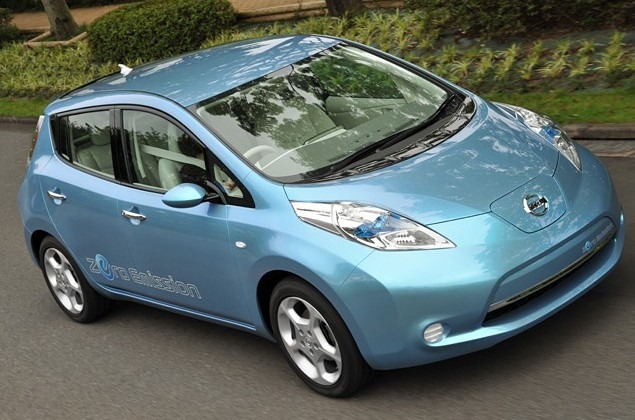 BBC motoring show Top Gear has been accused of purposefully sabotaging the performance of Nissan's Leaf electric car, in an attempt to make the earth-friendly auto look less reliable in a TV segment. While in the road test, outspoken host Jeremy Clarkson was shown running out of power in the Leaf, miles away from a recharging point, Nissan says that subsequent review of the data the car collects indicates that the test was begun with the batteries at just 40-percent and that Top Gear intentionally drove in circles to further reduce that charge.
Nissan VP Andy Palmer accused Top Gear of deceiving its viewers, pointing out that the telemetrics in the Leaf had wirelessly updated the car company on the production crew's actions. They, he suggested, were part of a system of safeguards in place to prevent owners of the car from experiencing flat batteries midway through a journey, something the TV show had failed to highlight.
Clarkson, unsurprisingly, remains defiant, arguing that rather than setting out to review the Leaf, the footage was meant to highlight the remaining issues in recharging electric cars. "The piece was about the difficulties of recharging the electric car" he wrote in his column in The Sunday Times this weekend. "At no point did we mislead the viewers. Top Gear's job is to say to everybody, 'Just a minute, do not believe (electric cars) can be run as simply as you have been told. Charging them up is a pain in the arse'."
Nissan claims the Leaf can travel between 47 and 105 miles on a single charge, depending on driving style and road conditions. The company encourages competitive eco-friendliness, using a system called CARWINGS that allows drivers to compare their frugality with other owners.