Nintendo's lime green New 3DS XL comes packed with a classic game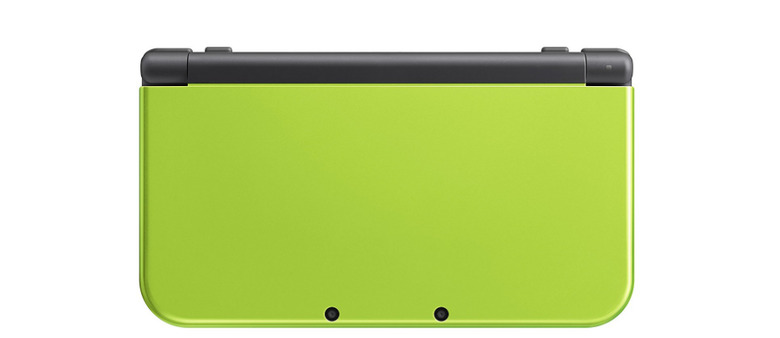 We may receive a commission on purchases made from links.
All eyes may be on the Switch at the moment, but that's not stopping Nintendo from releasing a new 3DS variant. Nintendo has teamed up with Amazon to launch a lime green New 3DS XL, and the loud, vibrant color isn't the only thing that makes this special edition stand out. That's because this lime green New 3DS XL ships with a copy of Super Mario World pre-installed.Super Mario World, as you may remember, was released way back in 1991 as a pack-in title for the Super Nintendo. Though there will always debate among Mario fans, some (like me) consider it to be the best side-scrolling Mario game ever created. Super Mario World also introduced Yoshi for the first time, so it's somewhat appropriate that Nintendo is including this game with a green 3DS.
You won't be paying anything extra for this new color or for Super Mario World, as the whole package costs $199. It should be noted that, like all iterations of the New 3DS XL, this package doesn't ship with a charger. If this is your first time owning a 3DS and you don't have a charger laying around, Amazon offers them for about $8 each.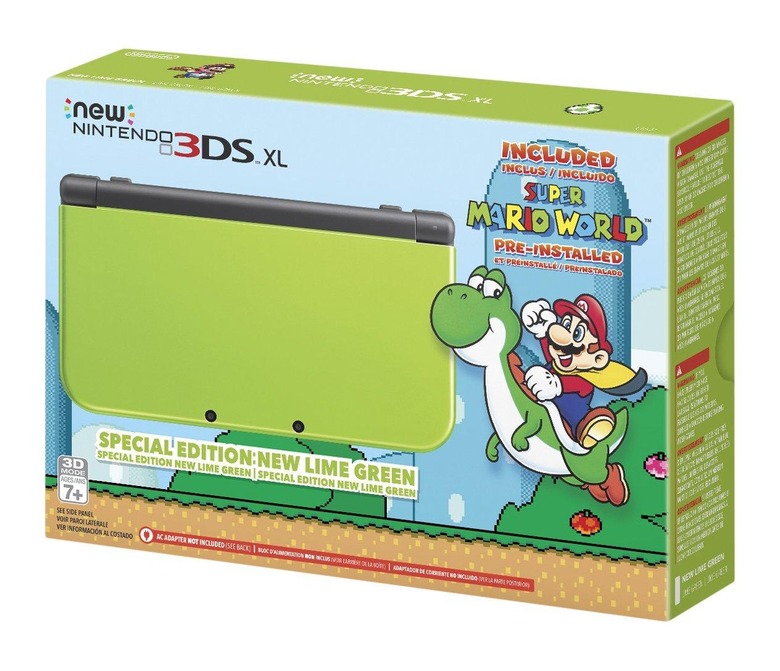 We may be in the final days of the 3DS lifespan, as the Nintendo Switch looks to merge the worlds of console and handheld gaming. Though the Wii U is likely to be left behind shortly after the Switch launches, the fate of the 3DS is still a little more unclear. Nintendo may opt to pull the plug to keep all focus on the Switch, or it may continue to support the 3DS for a couple of years as Switch finds its audience.
It seems likely that the company will go for the latter option there, but if Nintendo is anything, it's unpredictable. We'll just have to see what the company decides as we move closer to the Switch's March 2017 release.
SOURCE: Amazon