The folks at Nintendo have finally given in to the dark side, creating a mobile app/game for iOS and Android devices. This game does not feature Mario, nor is it about any sort of Zelda-type adventure. It does not allow you to play Starfox, nor will you be jumping around in Donkey Kong country. Instead, this update will br bringing Miitomo to your mobile. You'll be running around with your Mii character, and your Mii character will give you the side eye until you buy a Nintendo machine (unofficially, of course).
↫ Flashback 2011: Hey Nintendo: Get Out of Portables and Put Mario on the iPhone
Miitomo will have a variety of interactive experiences within, rolling with social interaction as its primary function. One of what we expect to be the most entertaining of experiences here will be "Mii Photo", allowing users to place their Mii character in any number of real-life situations using what's essentially augmented reality.
Nintendo's Miitomo offers early sign-up
Miitomo will be released in mid-March in Japan, then in 15 countries outside of Japan (USA included) throughout the second half of March.
Nintendo suggests that preregistration for the app will begin on the 17th of February. After that, the game will officially launch in March of this year (2016).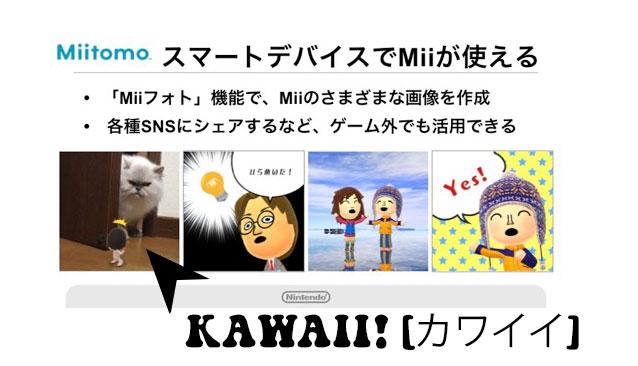 This is one of five apps and/or games that Nintendo has promised to release by this time next year. We're still crossing our fingers that the Pokemon company will feel the pressure and eventually release their game catalog to mobile devices as well – but we won't hold our breath.