Nintendo's Fire Emblem Heroes reaches nearly $3M in first day revenue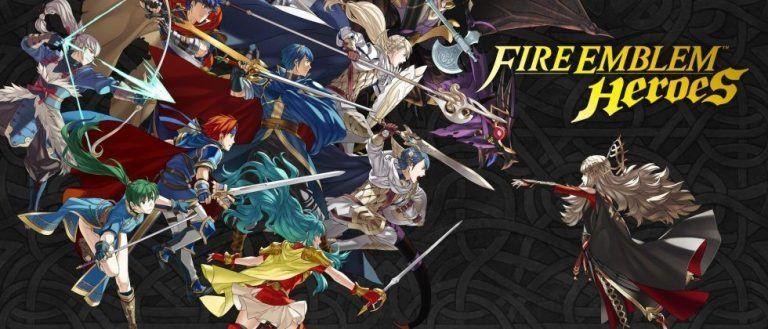 We've come a very long way from the times when Nintendo refused to consider coming to smartphones. The third mobile game based on the game giant's franchises, and the second from Nintendo itself, was released this week in the form of Fire Emblem Heroes for iOS and Android. And just like that it's already proven itself a hit, with data from Sensor Tower showing the game earned $2.9 million in gross revenue within its first 24 hours.
While an impressive start to be sure, Fire Emblem Heroes still ranks third in first day sales when compared to Nintendo's other mobile juggernauts, Super Mario Run and Niantic's Pokemon Go. The former earned $8.4 million in its first day as an iOS exclusive in December, while the latter made $10.2 million when it was first released last July, according to Sensor Tower's data.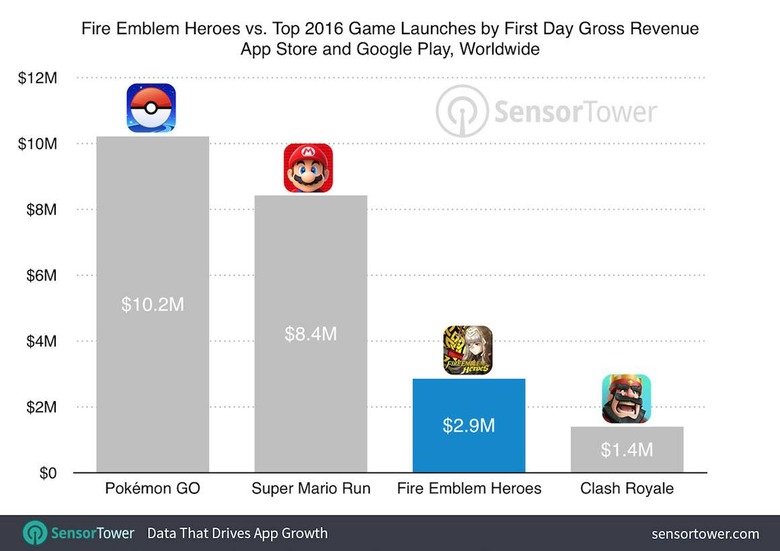 Similarly, Fire Emblem Heroes comes in behind the other two when it comes to first day download numbers from the App Store and Google Play, likely in part due to the series not being as well-known as the Pokemon and Mario franchises. Super Mario Run is estimated to have 6 million day one downloads, with Pokemon Go earning 4.2 million, while Fire Emblem Heroes saw 2 million, putting it on par with Clash Royale.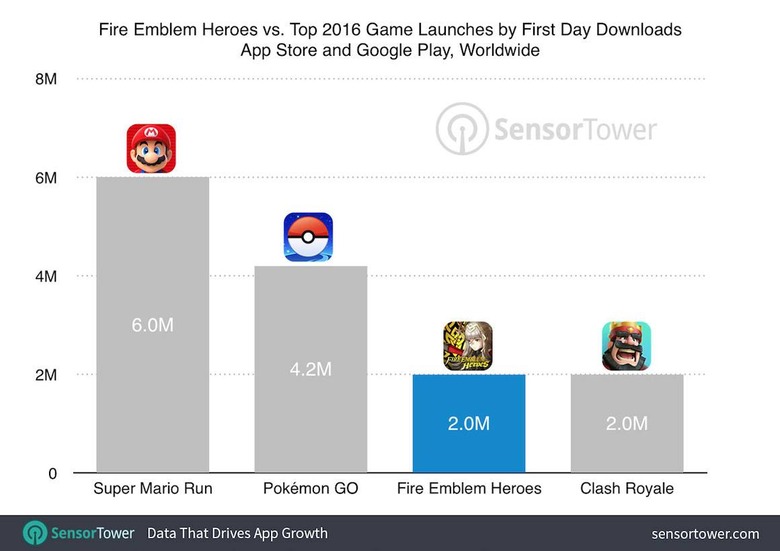 It's important to note, however, that first day revenue comparisons between Fire Emblem Heroes and Super Mario Run may not be exactly fair, as the full game of Mario must be unlocked with a $9.99 in-app purchase, while Heroes can be downloaded and played for free, but users can optionally spend money on in-game items.
We'll have to see if Fire Emblem Heroes can maintain and build on its launch momentum. Meanwhile, we know more mobile games are on the way from Nintendo, with an Animal Crossing title being the next release. The game was recently delayed and is now due sometime after April 2017.
SOURCE Sensor Tower