Fire Emblem Heroes release begins on Android and iOS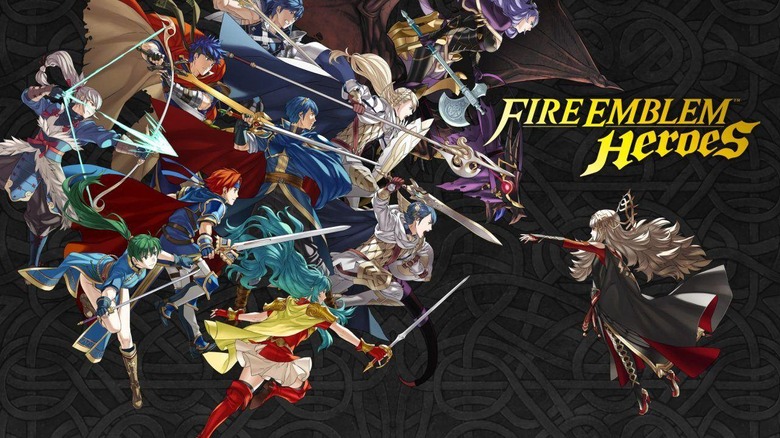 Just a couple of weeks after giving its Fire Emblem mobile game a name, Nintendo is launching it on iOS and Android. Today is the day that strategy fans will be able to check out Fire Emblem Heroes, though it doesn't seem like all regions are getting it right away. The good news, however, is that it doesn't seem to be a timed exclusive for one platform, meaning it's launching on both iOS and Android at the same time.
That wasn't the case with Nintendo's first true mobile game, Super Mario Run. That game launched in December for iOS, while Android users are still waiting on a release of their own. Super Mario Run will be coming to Android devices sometime in March, but by that time, iOS users will have enjoyed around four months of exclusivity.
That doesn't seem to be the case with Fire Emblem Heroes, which is showing up for both iOS and Android users today. Users in regions like Europe and Japan are reporting that the game is available for them, but it's a different story here in the US. The listing on the US Play Store is still asking users to pre-register, while the iOS App Store says that the item isn't available in the US just yet.
So, eager players in the US will now have to play the waiting game. If you must play right this moment and Android happens to be your platform of choice, you'll be able to find the APK for Fire Emblem Heroes over on APK Mirror. Beyond that, however, we're left waiting on Nintendo to flip the switch and take the game live over here in the States.
Fire Emblem Heroes brings the long-running series' turn-based gameplay to mobile devices for the first time. Fire Emblem's rock-paper-scissors weapon system returns for this installment, and players will be able to recruit characters from previous Fire Emblem games to fight for them in Heroes. Let us know in the comments section if you're seeing Fire Emblem Heroes appear in your region, and if you are, tell us what you think!
SOURCE: Google Play and iOS App Store