Nintendo's Amiibo cross over to Skylanders
This week Nintendo crossed a barrier – they've announced Amiibo for Skylanders. These Amiibo will be cross-platform functional – cross-game, that is to say, don't cross your fingers for Amiibo working outside of the Nintendo hardware universe just yet. These characters work with Amiibo abilities as they always would, but also working in the new game Skylanders SuperChargers. The first Amiibos introduced this way are Donkey Kong and Bowzer. These new characters will take on new abilities and forms – and they'll have their own special vehicles usable in the Skylanders universe, too.
Skylanders SuperChargers will be launched on September 20th, 2015 in North America. This new game will come with compatibility with all past Skylanders toys and will work with the new Nintendo character Amiibo as well.
"Activision Blizzard has always cherished our collaboration with Nintendo, and we are grateful for decades of partnership," said Chief Executive Officer of Activision Blizzard, Bobby Kotick.
"Since we made the first toys-to-life game, some of our most dedicated players have been Nintendo fans around the world. Skylanders is delighted to welcome beloved guest stars Donkey Kong and Bowser into its magical world."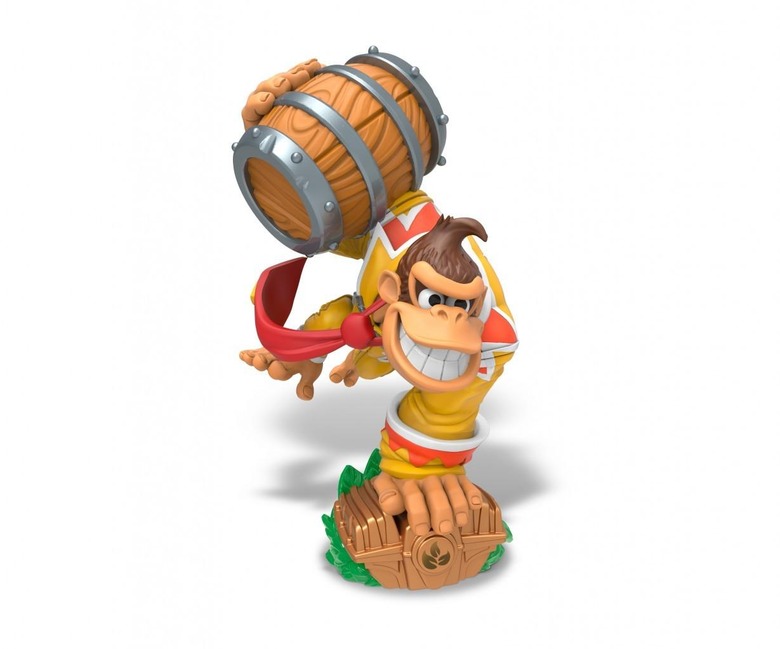 The first Skylanders SuperChargers Nintendo Amiibo will be Turbo Charge Donkey Kong and Hammer Slam Bowser. Glance upon their excellence.
These Skylanders SuperChargers characters will be compatible with "select Amiibo compatible games" with a twist of the characters' bases.