Nintendo Wii U Skylanders SWAP Force bundle launches in November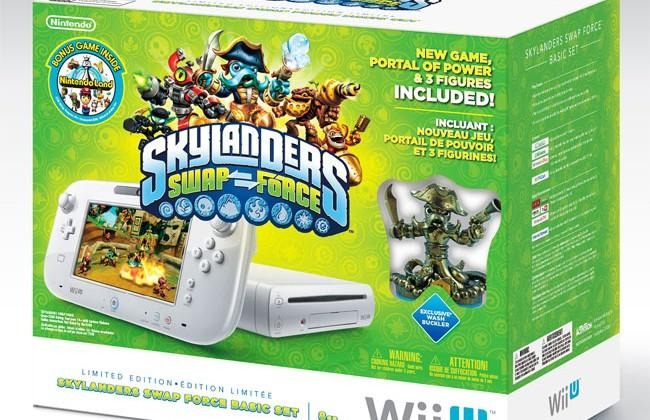 Nintendo will be offering several bundles for its Nintendo Wii U game console this holiday season. Nintendo had previously announced bundles including the Super Mario Bros U bundle and the Just Dance 2014 Basic Pack bundle. Nintendo has now unveiled a new Wii U bundle that features the popular kids game Skylanders SWAP Force.
The Skylanders SWAP Force Wii U bundle includes a white Nintendo Wii U basic system and a Skylanders SWAP Force starter pack. That starter pack includes the video game software, Portal of Power, three figures, and a collector poster with trading cards and stickers. The bundle also ships with a Nintendo Land game disc.
The three Skylanders figures included with the bundle include the Ninja Stealth Elf and a pair of SWAP Force characters including Blast-Zone and a color shifting Washbuckler. Skylanders SWAP Force is the latest game in the Skylanders franchise and has proven to be hugely popular with children.
There are 16 SWAP Force figures available for purchase that can be transformed into over 250 unique characters. The SWAP Force game is also compatible with Skylanders characters from other games in the franchise. This Nintendo Wii bundle will be available on November 15 for $299.99.
SOURCE: Nintendo