Nintendo Wii U and 3DS game gush starts with Animal Crossing Plaza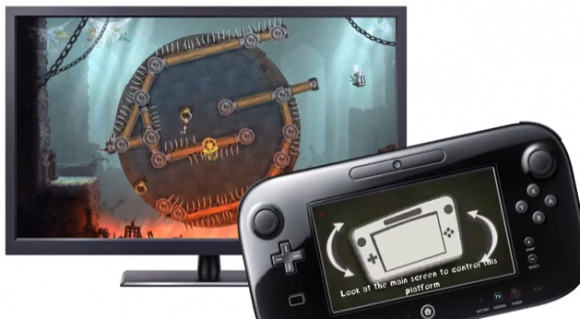 This morning the folks at Nintendo have released a new collection of games for their two premiere gaming systems: the Nintendo Wii U and the handheld Nintendo 3DS. What constitutes as a second-half push for 2013 begins with the Wii U's iteration of Animal Crossing Plaza. This game will continue the Animal Crossing saga with cross-device compatibility and QR-code fun.
Animal Crossing users will be able to switch from the Animal Crossing series Miiverse community from this Wii U game. They'll also be able to scan QR Code paterns from the screen and create them using SD cards, utilized then in Animal Crossing: New Leaf.
Also included in this push is Pokemon Rumble U for Wii U, here bringing on every single one of the 649 monsters appearing in Pokemon Black Version 2 and Pokemon White Version 2. You'll be able to collect real-life NFC-toting figures to scan with your Wii U GamePad controller. If you're in the mood for some battle with Super Smash Bros. for Wii U instead, you'll find Luigi approaching – another new character for the battle title.
Also for Wii U and Nintendo 3DS is Sonic Lost World – a game coming straight from SEGA. There's also Rayman Legends from Ubisoft and Pikmin 3 coming from the Miiverse. Art Academy: SketchPad, The Legend of Zelda: The Wind Walker HD, and The Wonderful 101 will be appearing on the console later this year as well.
As for Nintendo 3DS specifically, The Legend of Zelda will be getting its own unique version for the handheld universe with A Link Between Worlds. This game takes place after A Link to the Past and will be launching in November. Also coming to the 3DS is Summer Carnival '92: RECCA, a reboot of the original nearly-impossible-to-beat shooter game originally created for Famicom and designed for a games festival in Japan in the summer of 1992.
Mario & Luigi: Dream Team is another title for 3DS coming to the Nintendo eShop on the 11th of this month, while a collection of virtual console games will be appearing as well. The NES version of Donky Kong, Techmo Bowl, Game Boy Color's edition of Wario Land 3, and Super Mario Bros. 3 (the first with the raccoon tail!) will be appearing in the Nintendo eShop later this year too – for both Nintendo Wii U and 3DS!