Nintendo Wii Speak Channel & Animal Crossing game launch Dec 5th in Europe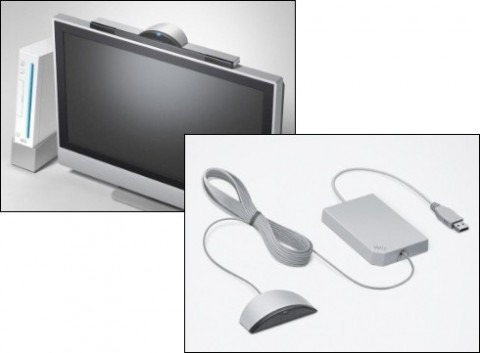 Nintendo UK have officially announced the Wii Speak Channel, and confirmed that the online chat service won't launch in Europe until December 5th.  Using the Wii Speak microphone, which plugs into the Wii and will be released at the same time as the Channel, up to four separate users from anywhere in the world will be able to talk.  Voice functionality will also be built into future Wii games, the first being Animal Crossing: Let's Go to the City.
Players will be able to chat to each other while exploring the game, and a bundle consisting of the title and the microphone will be offered.  It also launches on December 5th.  To answer concerns about young peoples' safety when possibly talking to strangers, Nintendo is insisting that private Friend Codes are exchanged before voice chat can take place.
The Wii Speak microphone is apparently sensitive enough to pick up voices from anywhere in the room, and on-screen the users' Mii avatars represent them, lip-syncing to whatever sounds are picked up.  There will be no extra charge for using the Wii Speak Channel (though a broadband internet connection will be required) but Nintendo have not yet released pricing for either game or accessory.
[via Electricpig]