Nintendo Wii Fit Plus trademark discovered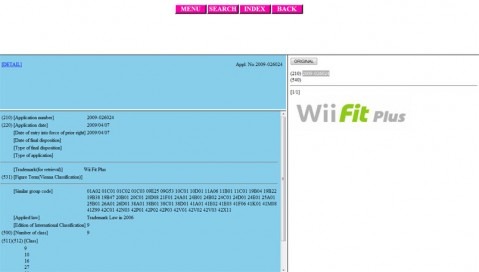 Nintendo have registered a trademark in Japan for the Wii Fit Plus, expected to be the follow-up to the company's highly-successful Wii Fit game.  While no specific details regarding Wii Fit Plus are known, the trademark application did include a logo design which suggests Nintendo are actively working on the project rather than just covering their legal bases.
Wii Fit Plus could be an add-on pack to the original Wii Fit, using the same wireless balance board and introducing new games and other features.  Alternatively, it could bring with it a new board controller – likely with higher accuracy – or even different types of exercise-related peripherals.
It's possible that the company could use the imminent E3 gaming convention to either announce Wii Fit Plus or at least drop some serious hints regarding its development.  The original game has sold in excess of 18 million copies.
[via Kotaku]