Nintendo Wii firmware hack allows Homebrew Channel (again)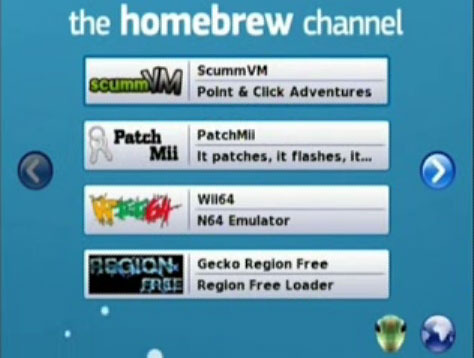 After Nintendo's recent Wii update blocked the Homebrew Channel mod, the team behind the unofficial tweaking tool set to work reintroducing their features.  The result is Homebrew Channel beta9, which not only works with the official update but enables a few features Nintendo themselves haven't unlocked.  The most popular is likely to be support for SDHC memory cards; until now the Wii only works with the non-SDHC basic SD format.
The SDHC cards will, currently, only work with Homebrew Channel apps; however it's raised questions as to Nintendo's lack of support for the card technology, as it was believed to be a hardware limitation rather than a software one.  Other changes include a new reload button for SD card changes and some bugfixes.
Still, despite this new release the Homebrew team caution against installing the latest Nintendo update "unless you need to".  The primary functions it brings – the IOS51 and the Wii Shop – can be installed through third-party workarounds.
[via Slashdot]