Nintendo tipped to use Sharp Free Form display in 3DS successor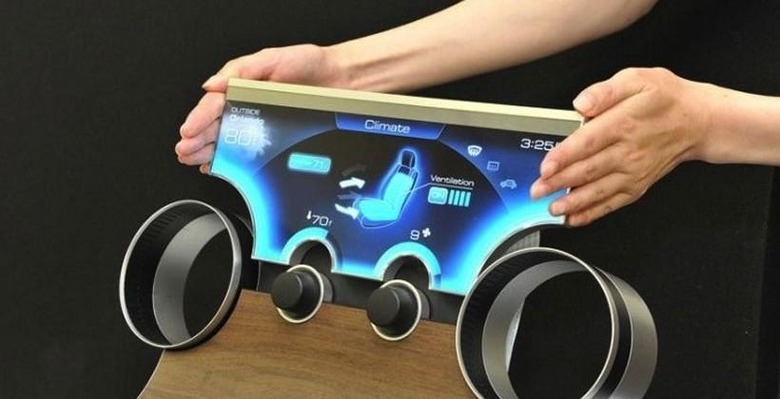 Last summer we talked for the first time about the Sharp Free Form display tech that allows the manufacturer to make LCD displays in just about any shape you can imagine. The free form screen tech will likely show up in a number of places, such as inside cars where dashboard areas can be oddly shaped. The tech may also show up in next generation portable gaming hardware from Nintendo according to a new rumor.
Reports are coming out of Japan that Nintendo will be the first client for the free form display technology from Sharp. A source is claiming that Nintendo is considering a portable device that would be donut shaped with a hole in the center of the screen.
Nintendo and Sharp work together already, the 3DS uses 3D display tech Sharp supplies. A new Nintendo device is still a long ways off, sources claim that Sharp won't start mass production the free form display tech untill early 2016.
It's hard to imagine a portable gaming device with a hole in the middle of the screen. Sharp declined to comment on the rumor. Nintendo offered no official comments on the rumor either.
SOURCE: TheVerge