Nintendo Switch will finally tie digital purchases to your Nintendo account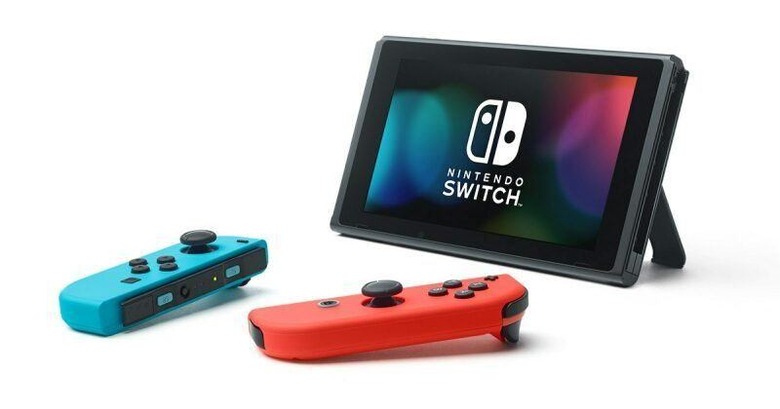 Many of you have probably already seen the leaked Nintendo Switch unboxing video making the rounds today, and in the time since it was first uploaded, the internet at large has discovered an important piece of information. As it turns out, Nintendo is finally doing something to bring its online systems up to the same level as Xbox Live and PSN, at least it terms of offering an actual account system.
In the unboxing video, which you can see below, we get a brief look at some of the notices that are displayed when you're first setting up the Switch. Among these notices is a paragraph that covers the use of Nintendo accounts as they relate to eShop content. That text says that eShop purchases will be tied to your Nintendo account for the first time ever, allowing you to redownload your content in the event that you get a new console:
Your Nintendo Account contains your Nintendo eShop purchase history and current balance. By re-linking your Nintendo Account after initializing the console, it will be possible to redownload any software or DLC purchased using that account. (Software that has been discontinued may not be available to redownload in some cases.)
This will be a major development for anyone who's had to deal with Nintendo's archaic online systems in the past. Before, your only real option for recovering downloaded content on 3DS or Wii U was to do a system transfer. If you couldn't do a system transfer, say because your old console was broken, you'd actually have to call Nintendo's customer service and have them help you redownload your content from the eShop.
At long last, though, it looks like that's changing with the Nintendo Switch. There's no word on if this means the death of friend codes as well, but a true-to-form account system that keeps track of your digital purchases is definitely an encouraging sign. It won't be long before the rest of the Switch's secrets are revealed, as it launches precisely two weeks from today. Keep it here at SlashGear for more coverage on the Nintendo Switch!