Nintendo Switch weekly eShop update: Silent night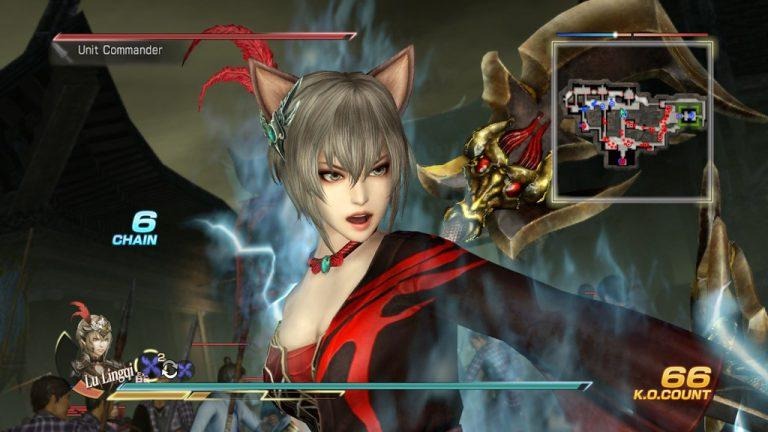 The final days of 2018 will be quiet ones for the Nintendo Switch. As it does every Thursday, Nintendo has detailed the games hitting the eShop over the next week, and the lineup is fairly sparse. Though we usually expect dozens of games to release on the Switch each week, this week there are less than 10 new launches.
The headliner this week is Dynasty Warriors 8: Xtreme Legends Definitive Edition. Believe it or not, Dynasty Warriors 8 is turning six years old in a couple of months, so fans of the franchise have almost certainly played through this game before. Still, Nintendo says that this release includes all of the DLC from past versions of the game, so if you're new to Dynasty Warriors 8, this seems like the edition to get.
Aside from Dynasty Warriors 8, we've got the typical ACA NEOGEO and Arcade Archives releases for the week, with a handful of indie games rounding out the bunch. Check out the full list of incoming Switch eShop games below:
Nintendo Switch

ACA NEOGEO PUZZLE BOBBLE

Arcade Archives DONKEY KONG JR.

Diggerman

Dynasty Warriors 8: Xtreme Legends Definitive Edition

Gelly Break – Demo Version

Jewel Fever 2 – Full and Demo Versions

Mech Rage

Revenge of the Bird King

Xenon Valkyrie+ (available January 1)
While this week is a pretty slow one in terms of new releases, there's a fairly big sale happening on the eShop. On Switch, many publishers have discounted some or all of their games, including Ubisoft, Capcom, and THQ Nordic, so be sure to take a look at those deals if you're looking to pick up some new games.
Nintendo also reminded us today that everyone who purchases a copy of Super Smash Bros. Ultimate before January 31 will get Piranha Plant for free, though you have to redeem a code through the eShop. It can be a somewhat complicated process actually tracking down that code and entering it, but if you've purchased Super Smash Bros. Ultimate, chances are the code is waiting for you in your inbox.