Super Smash Bros Ultimate Piranha Plant codes are easy to miss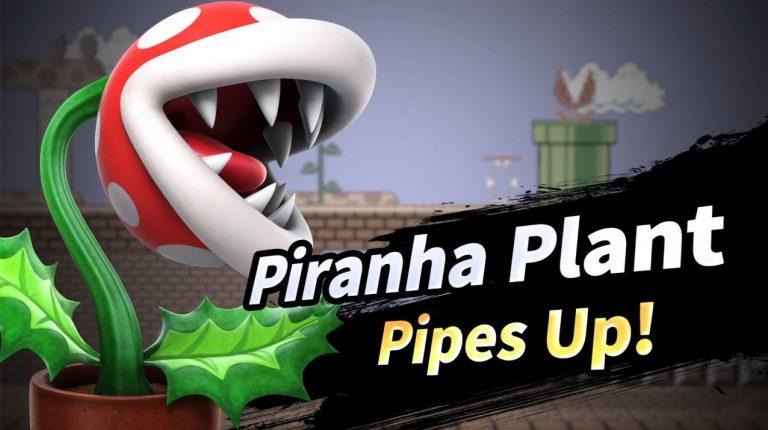 Though Super Smash Bros. Ultimate has only been available for a few days, Nintendo has already announced that the game will be getting a handful of DLC fighters. One of the first out of the gate will be Piranha Plant, who will be given to early Ultimate buyers for free. Though we aren't expecting Piranha Plant to launch for a while yet, it seems that download codes have already started going out.
If this is news to you, then join the club. As it turns out, codes have been sneaking their way into our inboxes for a few days now. If you're one of the many folks who bought Super Smash Bros. Ultimate on launch day, there's a decent chance that you've been sitting on your Piranha Plant code for a number of days.
As originally reported by the folks over at Polygon, these codes are pretty easy to miss. The email they arrive in has a subject line that merely says "Thanks for your purchase of the Super Smash Bros. Ultimate game" with no real indication that it contains a download code that you don't want to lose. After seeing Polygon's PSA, I checked my own inbox and sure enough, there it was, sent four days ago and sitting in my Promotions tab in Gmail.
So, if you've bought Super Smash Bros. Ultimate already, definitely go search for your code. Here's hoping that you day-one buyers don't clean out your spam or promotions folders with regularity, otherwise you may have accidentally deleted it.
Assuming that isn't the case, you can redeem the code through the Nintendo eShop to claim Piranha Plant for your game. Everyone who registers a copy of Super Smash Bros. Ultimate through My Nintendo before January 31 will get Piranha Plant for free, so if you do that, be sure to keep a careful eye on your email. Though there's no precise release date for Piranha Plant yet, Nintendo says that it'll be available sometime in early 2019, presumably before the paid DLC packs begin with Joker from Persona 5.