Nintendo Switch running Zelda: Breath of the Wild showed off on Fallon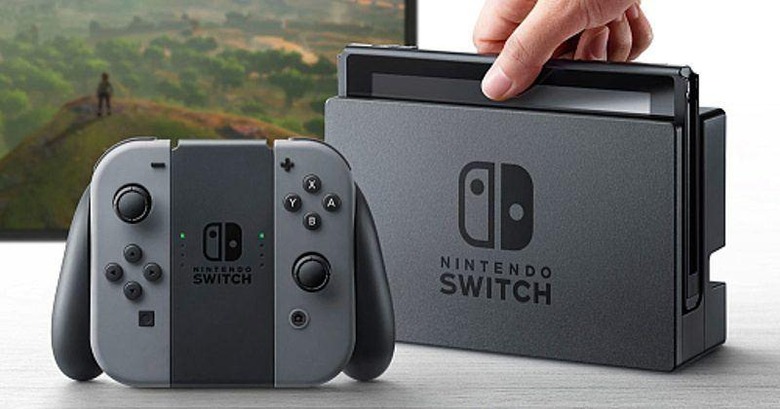 Nintendo has been teasing us about the Switch game console with bits and pieces of data here and there. The most recent release came when Nintendo President Reggie Fils-Aime went on the Jimmy Fallon show and took the Switch console with him. The big news here isn't another glimpse at the Switch hardware, it's the game Fallon got to play.
This marks the very first look at The Legend of Zelda: Breath of the Wild running on the Switch console. During the segment the Nintendo exec spent some time showing off how the console goes from the TV to a handheld system before turning it over to Fallon for some playtime.
You can watch the entire segment below if you didn't see it live last night. The segment starts at about 4:55 in the video. The new Zelda game was announced in October, but this is the first public demo of the game. Fils-Aime did say that Nintendo would be providing more detail on the console in its livestream on January 12. We already knew about this coming event and talked about it back in October.
There have been plenty of rumors about the Nintendo Switch making the rounds along with some leaks of detail here and there. The most interesting leak so far came by way of Toys-R-Us when the company's Canadian website apparently leaked pricing for the Switch console pointing to 329.99 CAD, which would be about $245. We have also heard rumors that the console might have a GameCube virtual console inside, which is great news we are all up for some old school Mario Kart action.