Nintendo Switch Pre-orders up again at Walmart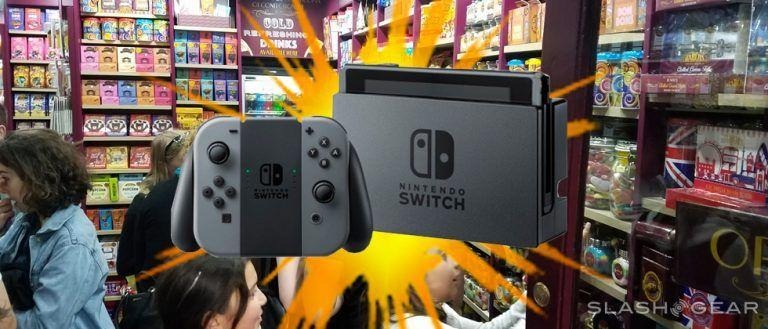 While many stores have – seemingly – sold out of the Nintendo Switch well before its on-sale date, Walmart suggests they've got stock. They wont have the device in stores until the street date, just like every other store that we're aware of so far – but they've got numbers. Walmart's suggestion is that they have enough potential stock that they're able to continue offering the Nintendo Switch on pre-order with guarantee of a unit to every person that comes in and orders.
To pre-order a Nintendo Switch device from Walmart, users will be best off actually entering a physical store location. "Customers can pre-order in Walmart stores by putting 10 percent down to reserve the Switch," said Walmart PR. "Customers should visit the Pickup desk to pre-order the item. Pre-orders are available while supplies last."
"Pre-ordering through Walmart guarantees customers will have the Switch console on launch day." That's not always true with stores offering pre-orders, but Walmart guarantees it. Make certain the store you're dealing with is in on this guarantee before you place your order.
Some of the games we expect to sell as quick as Nintendo can release them are included in our feature Every Nintendo Switch Game Trailer Released So Far. There you'll find every game trailer yet released – at least up until a few days ago. First, have a peek at The Legend of Zelda: Breath of the Wind.
While we're still not certain why Super Mario Odyssey wasn't released with the console itself, we're sure it'll be a smash. This game will be released to the public during "Holiday 2017" – which is to say December of this year. There it'll be a real holiday bash.
Finally we've got the full Nintendo Switch Presentation in its super-long entirety. A full hour of nothing but Nintendo Switch action. This is the sort of presentation only Nintendo can accomplish, of that you can be sure.
Don't hesitate – unless you want to wait until release date to find out whether or not the Switch has been sold out in its entirety. It's doubtful any store will hold back stock just to place them on the shelves for the few minutes they'll be up. Stick around as we continue to cover this monster of a device through release!