Nintendo Switch pre-orders open up at Best Buy, GameStop, and Target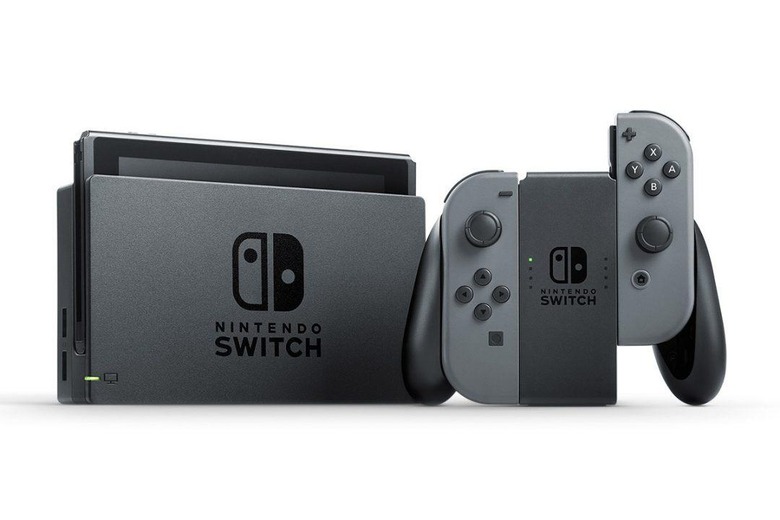 We may receive a commission on purchases made from links.
Even though we finally have a release date for the Nintendo Switch, the pre-order situation has been left up in the air. Pre-orders opened in New York City today in limited quantities, but what about pre-orders for the rest of us? We're still waiting on some retailers to open up pre-orders, but others have beat the rest to the punch.
Retailers that have already opened up pre-orders include Best Buy, GameStop, and Target. Best Buy has both versions of the Switch available for pre-order at the moment, with both the gray Joy Con and the neon Joy Con editions available for $299.99. You can also choose to have it shipped to your door or reserve your order for in-store pickup. The same is true for Target, only you can't choose the in-store pick up option just yet.
Over at GameStop, things are a little bit different. While the Nintendo Switch with gray Joy Con controllers is up for pre-order – again at $299.99 – the listing for the neon edition only says it isn't available. Interestingly, GameStop does have the neon Switch available for pre-order elsewhere on the site, but only as part of bundles that include a variety of different games.
Both GameStop and Best Buy are offering pre-orders for many of the games announced last night. The lists for both are pretty comprehensive, though it should be noted that GameStop is the only one of the three that's offering pre-orders for the Master Edition of The Legend of Zelda: Breath of the Wild. Target, on the other hand, is only offering a few games for pre-order: 1-2 Switch, Mario Kart 8 Deluxe, and the Standard and Special Editions of Breath of the Wild.
For now, you're not able to pre-order the Switch from Amazon or Walmart. Both sites say that the console is out of stock, though we imagine that pre-orders will come online shortly. That will probably be the case for many retailers, but if you want to get your pre-order in as soon as possible, it looks like Best Buy, Target, and GameStop will be your best bets.