Nintendo Switch launch details revealed [UPDATE]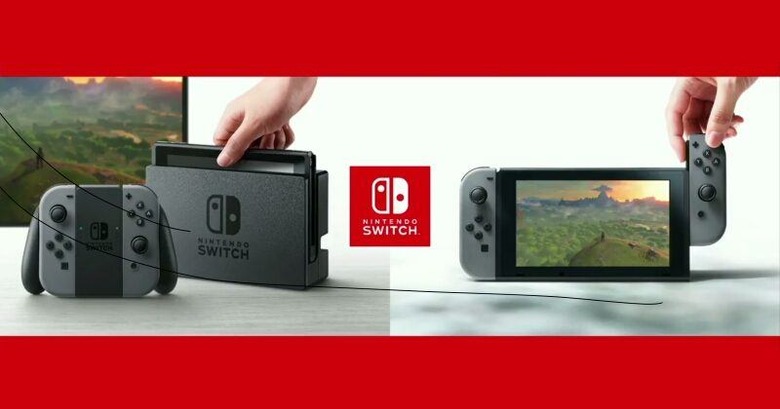 Nintendo finally announced the details that everyone has been dying to know: when the Nintendo Switch will become available and just how much it will cost you. Suffice it to say, it seems that many hypotheses have been spot on, especially on the pricing. Nintendo, however, did drop some more details that will delight Nintendo fans around the world.
You won't have to wait long to get a taste of this form-changing console. Nintendo intends to launch the Nintendo Switch on March 3, this year mind you, at the same time around the world. Initial markets include Japan and the US, Canada, major European markets, Hong Kong, and some more that Nintendo decided not to mention. As for the price? It is indeed $300, specifically $299.99
But that's not all that Nintendo revealed at its livestreamed press event. Nintendo will also be launching a Switch-specific online service. Users that pair their smart devices to the Switch will be able to invite friends to play or chat with them. Details of this Online Service will be revealed closer to the Fall 2017 launch date. It will be a paid service but Nintendo will offer a free trial period for new Switch-ers.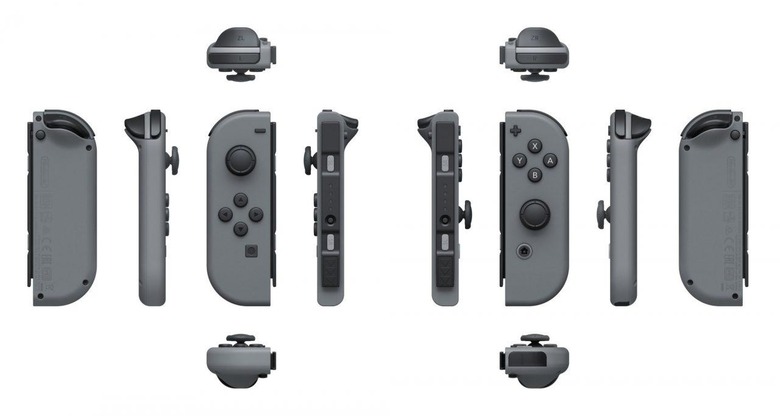 Nintendo goes out of its way to detail the controls for the Switch. Let's get this out of the way first. Yes, the Nintendo Switch has a capacitive touch screen. But Nintendo is putting more focus on the Joy-Con, its perhaps poorly named controllers. The controller combines almost all the features of Nintendo's previous consoles. That means that the Joy-Con has motion sensors like the Wiimote, NFC like the Wii U, and traditional buttons and triggers like everything else.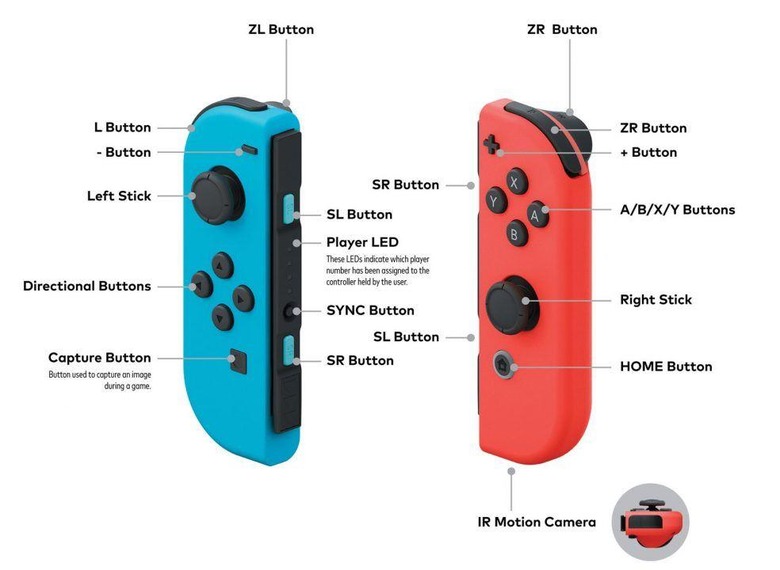 It does, however, some new features of its own. For example, the right controller has an IR camera that can be used to detect shapes and distances. It also has a new "HD Rumble" that tries to make motion feedback a bit more believable. In addition to the standard grey color, the Joycon will also come in neon blue and red options and can be purchased separately.
Other tidbits include the Switch's local multiplayer capabilities, where up to 8 Switches can connect to local Wi-Fi for some group fun. The 2.5 to 6 hour battery life might be disappointing for some, but the Switch can be used even while it's charging via a USB-C cable.
UPDATE: Here are more details:
Every Nintendo Switch will come with the console itself, the left and right Joycons, the Joycon grip, two wrist straps, the Switch dock, an HDMI cable, and the AC to USB-C charging cable. There will be 2 models available for purchase, both with the same price tag. One will have the standard grey Joycons but one will come with blue and red Joycons. The Pro Controller will be sold separately.
UPDATE 2: Some more hardware details:
As speculated and just confirmed, the Nintendo Switch does have a touch screen. In fact, it has a 6.2-inch multi-touch screen with a max resolution of 1280x720. That is practically equivalent to a mid-range phablet, though the form is a bit more square. The Switch also has only 32 GB of memory, though it can be expanded using a microSD card. It will be interesting to see how Nintendo will be implementing the game system, combining cartridge-based games and internal storage.