Nintendo Switch Online: When it launches and what to know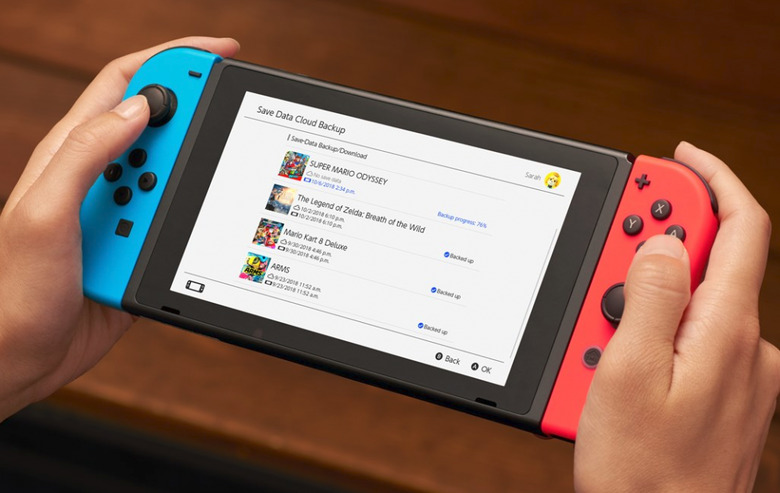 After months of talking about it, today Nintendo Switch Online is finally launching. Once Switch Online is live, you'll need to pay a yearly (or monthly fee) to continue playing multiplayer games online, but there are a number of extra perks for those who choose to subscribe. The big question now is when, exactly, the service will launch.
Nintendo detailed its roll out plans today. In a tweet published a little while ago, Nintendo of America said that it will launch Nintendo Switch firmware 6.0.0 at 5 PM Pacific/8 PM Eastern this evening. Once the patch has gone out, the eShop will go down for maintenance, and when it comes back up, Switch Online will be live.
Nintendo says that this downtime will last for as long as three hours, so don't expect Switch Online to go live until 8 PM Pacific/11 PM Eastern. It could always launch sooner than that, of course, but three hours should be the longest we have to wait for the maintenance period to end.
Switch Online costs $20 a year, $7.99 for three months, or $3.99 for one month. There are also family plans available for households with more than one Switch – those run $35 per year and can support up to eight users.
Subscribers will gain access to a library of online-enabled NES games, which will start with 20 titles and grow from there. You'll also be able to back up your game saves to the cloud, but not all games will be compatible with this feature. That means for some titles, there won't be an easy way to backup your save data, so while this is a good solution for some games, it doesn't quite go all the way in solving one of the Switch's major problems.
You won't need to pay for Switch Online right away, as Nintendo is offering a 7-day trial to the service to all Switch owners. It's also worth pointing out that some games, like Fortnite, won't require a subscription to play online, but we expect those titles to be few and far between. What do you think of Nintendo Switch Online and what it has to offer? Head down to the comments section and let us know!