Nintendo Switch: No Virtual Console at launch, eShop games detailed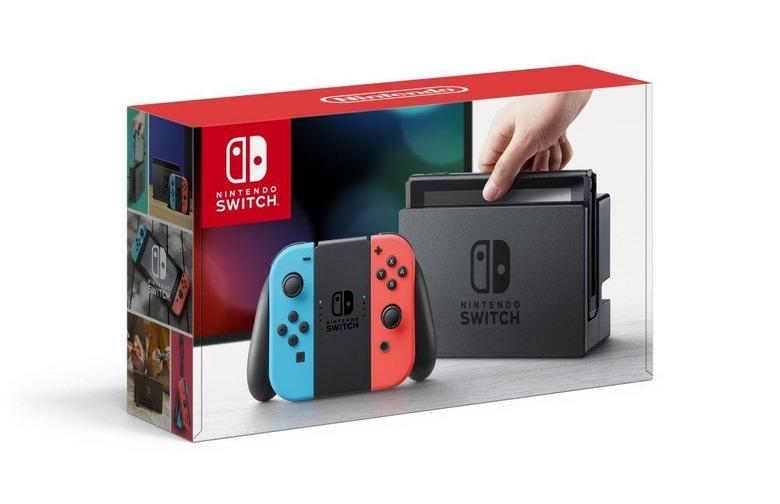 Nintendo is sharing new details about the Switch today, namely covering what players can expect from the console's digital offerings on launch day. Three eShop launch titles have been briefly detailed today, but Nintendo is saving most of the discussion for a "Nindies Showcase" that will be live streamed on February 28. During this presentation, Nintendo will touch on some of the 60 games that have been confirmed for a Switch eShop launch.
The three games Nintendo has confirmed as launch day eShop titles for the Switch include FAST RMX, a racing game that looks somewhat like the Wipeout games for PlaySation, and two Shovel Knight releases. The first is Shovel Knight: Specter of Torment, a new DLC campaign featuring one of the enemies from the original title, and Shovel Knight: Treasure Trove, which includes the base game and all DLC including Specter of Torment.
FAST RMX is confirmed as an exclusive to the Nintendo Switch, while both Shovel Knight releases will be timed exclusives for Switch before moving to other platforms. Nintendo says the eShop will be active from launch day, but you're going to need to download a day-one patch once you've got your Switch unboxed in order to access it.
Unfortunately, today's announcement also included the news that the Switch won't have a Virtual Console at launch. The Virtual Console has been a digital staple of Nintendo hardware since the days of the Wii, allowing players to purchase and play games from previous console generations. Nintendo says more information about the Switch Virtual Console will be coming later, so it sounds like we'll get it eventually at any rate.
Back before the Switch was officially revealed, we heard rumors that claimed the Switch would feature a GameCube Virtual Console – a first for Nintendo consoles. That was a very exciting rumor at the time, and many players are still hoping to see it appear on the Switch shortly after launch. Nintendo has made a few allusions to a GameCube Virtual Console over the past couple of months, but beyond that, it hasn't said anything that can be taken as confirmation.
The Switch will bring about another first for Nintendo in that you'll be able to purchase digital games at Nintendo.com and have them automatically download to your console. Nintendo, it seems, is finally beginning to take its online systems seriously, which is good considering that Nintendo will require a fee to play Switch games online.
Nintendo's Nindies Showcase will be going live at 9 AM Pacific on February 28, and you'll be able to watch the whole thing at Nintendo's website.