Nintendo Switch Is About To Get A Huge New Launch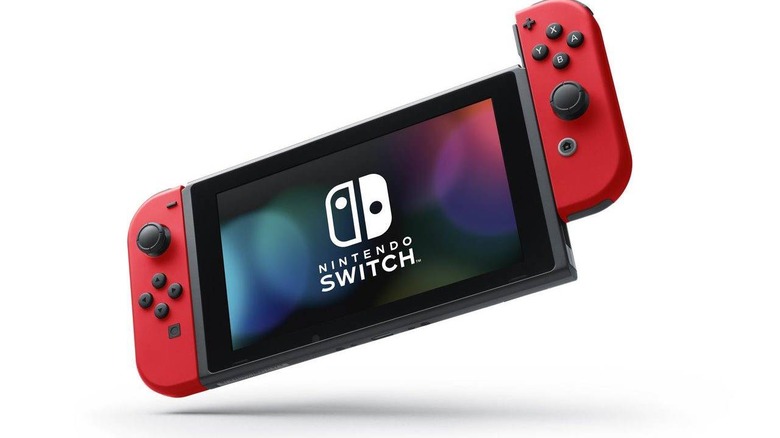 Though the Nintendo Switch has been selling well in many parts of the world, there's one major market where it hasn't officially launched yet: China. It looks like that'll be changing soon, as Nintendo has confirmed a partnership with Tencent to distribute the console in the country. Beyond that, it seems Tencent has been given permission to distribute a test version of New Super Mario Bros. U Deluxe, which launched in other parts of the world earlier this year.
Tencent, of course, isn't just one of the biggest video game publishers in China – it's one of the biggest in the world, so it makes sense that Nintendo would partner with the massive company to release the Switch in the country. That the Switch would be gearing up for release in China now makes for something of a surprise, as the country halted approval of all video games throughout most of 2018.
In any case, the Wall Street Journal reports today that Tencent has been given a provisional green light to sell New Super Mario Bros. U Deluxe by game industry regulators in China's Guandong province. Nintendo confirmed that the goal is to be able to sell the Switch throughout China, but wasn't able to give any kind of potential release date for the console.
Before Nintendo and Tencent can begin to sell the console and other games, they'll need to gain additional regulatory approval and licenses, so it may be a while before the console is officially available. Still, this approval for New Super Mario Bros. U Deluxe is a step in that direction, and it may not be long before we see the Switch on shelves in the country.
Being able to sell Switch consoles and games in China could be a big boon for Nintendo, as it's one of the world's largest gaming markets. For years, console sales were restricted in the country, but several years back regulators began lifting those restrictions and allowing console makers to launch their devices in China. We'll see where things go from here, so stay tuned for more.