Nintendo Switch InkyPen comics subscription launching tomorrow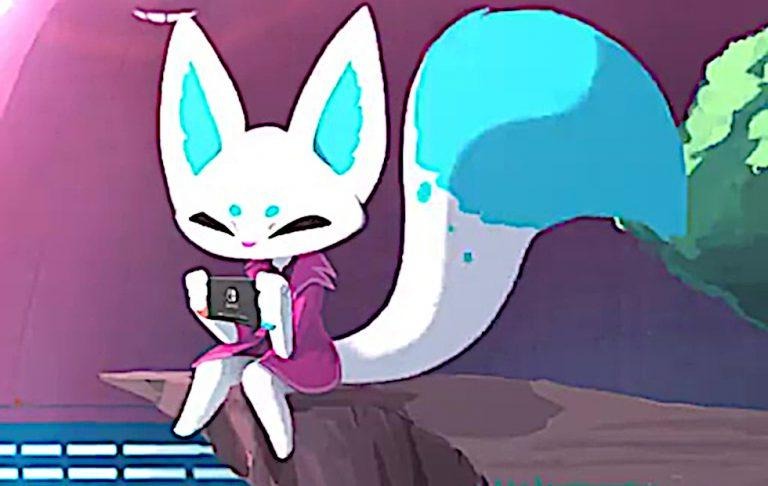 The Nintendo Switch, one of the most loved gaming console in the past two years, is slowly turning into more than just a gaming console. Just last month, it finally got a YouTube app that made it into a portable video streaming device. Starting tomorrow, it will be embarking on a new form of entertainment. As teased a few months back, the Netflix-style comics subscription service InkyPen is launching on the console. And while no Comixology, it will be testing whether the Switch is indeed ideal for more static content.
As great as the Switch may be for gaming, it might not be even decent for reading. Even without the Joy-cons, it would make for a rather heavy 6.2-inch tablet that may not even work in portrait orientation. Not that you'd want to read comics on that small screen anyway.
That said, Comixology was able to address that issue with what it called a "Guided View", one that zoomed in and out of panels or even sections of panels to focus on specific scenes. It's like the 60s and 70s superhero cartoons, which barely had any animation. Except you won't get any audio here as well.
InkyPen, the comic book subscription service exclusive to Nintendo Switch™ is launching soon. Real soon. pic.twitter.com/SgJxpHBG4o

— InkyPen (@InkyPenComics) December 14, 2018
InkyPen's implementation and business strategy will be put to the test come Monday, 17 December, when it launches the service on the Nintendo Switch. For a flat rate of $7.99/€7.99 per month, subscribers will have unlimited access to thousands of still unnamed comics. Don't expect mainstream ones though.
The Nintendo Switch launch is only the start for the Norwegian startup's ambitions. Not only does it plan to include manga in the future, it will also expand to other platforms as well. That is, of course, if it actually flies. In a digital comic world dominated by Amazon's Comixology, being available on Switch only may not be the best way to get started.