Nintendo Switch in stock at Walmart on launch day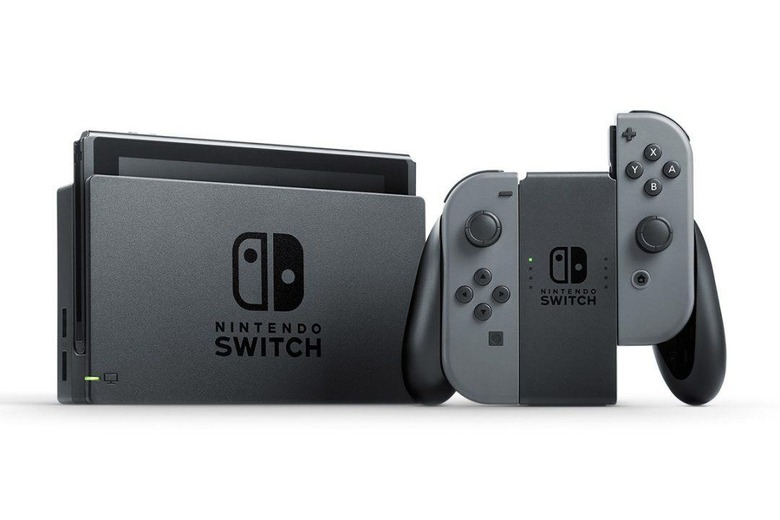 The Nintendo Switch launches in just two short days, but if you find yourself without a pre-order, hope is not entirely lost. Walmart has revealed that it will have a limited number of consoles available to walk-in customers on launch day. That's good news for anyone who couldn't pre-order before the Switch sold out, but in order to get one of these walk-in consoles, you'll probably need more than a little luck.
In the case of Walmart Supercenters that are open 24 hours, Switch consoles will become available at 12:01 AM local time on March 3. Walmart says it will have both versions of the console in stock, meaning you'll have your choice of gray Joy-Cons or red and blue ones. If your local Walmart isn't open 24 hours, you're encouraged to call your store to find out when the Switch will go on sale.
Walmart isn't the only place that will have Switch consoles available for walk-in customers on launch day. GameStop announced last week that it'll sell you one too, inviting folks to stop by one of the various midnight openings the company will be hosting at stores around the country.
In the case of both Walmart and GameStop, we probably shouldn't expect the extra allocations to last very long. The Switch has proven to be a very popular item, and since pre-orders sold out at retailers across the US on day one, there will probably be a lot of people trying to get one of these additional consoles.
If you're planning to try your luck, you'll probably want to arrive early, because showing up a few minutes before they go on sale seems like a good way to ensure you go home empty handed. We'll see if any other retailers join GameStop and Walmart in offering launch day consoles, so stay tuned for more.