Nintendo Switch Hulu release is today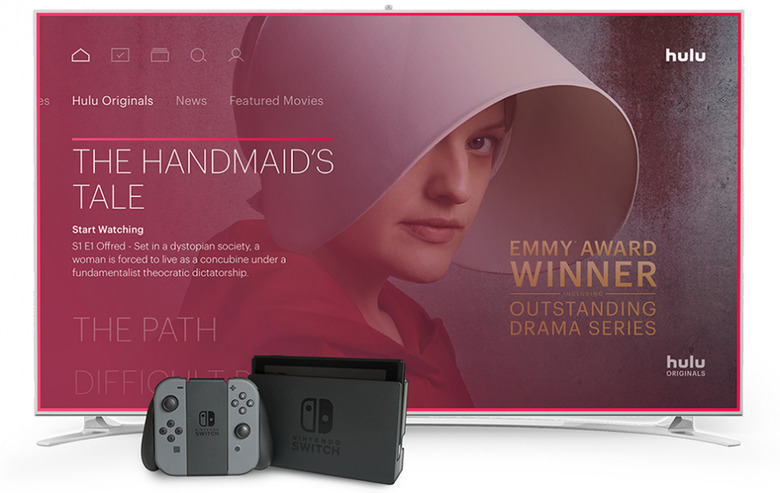 After months of waiting, it appears that the Nintendo Switch is getting its very first video streaming app today. As it does every week, Nintendo has released its eShop report called "Nintendo Download." In that report, it unceremoniously reveals that Hulu will be going live on the Nintendo Switch eShop later today.
Hulu only seems to be going live on the US eShop for now, but this is definitely a sign of things to come. Ever since the Nintendo Switch first launched in March, owners have been lamenting the lack of video streaming apps like Netflix, Hulu, and YouTube. After all, they've been present on other Nintendo consoles, and the Switch seems supremely suited for such apps, being a portable console and all.
Still, we can probably look at this as the proverbial opening of the floodgates. With Hulu now up and running on the Switch, you can bet that Netflix won't be far behind. Some rumors have claimed that we'll see Netflix launch on the Switch by the end of the year, but nothing official has been announced yet.
In any case, Hulu won't be live on the eShop right away. New titles are usually added to the eShop at 12:00 PM Eastern time, so we have a little under an hour to wait from the time of this writing.
When it does go live, Hulu subscribers will be able to use the app to access all of their content, whether they're subscribed to the basic $7.99 plan or Hulu's relatively new Live TV plan. Premium add-ons like HBO and Showtime will be accessible, along with support for multiple user profiles, so it sounds like the full Hulu experience will be intact on the Switch. Look for Hulu to launch later today, and keep it here at SlashGear for more news of video streaming on Nintendo Switch.