Nintendo Switch homebrew has a major Mario drawback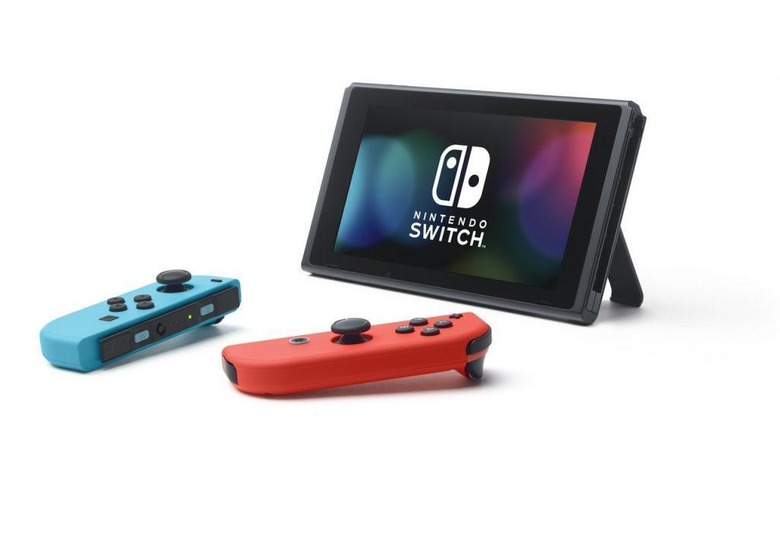 It isn't a rare thing to see homebrew communities pop up around Nintendo consoles. We've seen it happen with the Wii, Wii U, and 3DS, and now that the Switch is on the scene, the homebrew community has been hard at work figuring out exploits for it. A team called "reswitched" has created an exploit tool named Pegaswitch, and as of last week, that tool supports usermode code execution.
This new update was covered by Wololo, which explains that Pegaswitch now enables homebrew on Switch firmware version 3.0.0. Many consumer-owned Switches will have been updated beyond firmware 3.0.0 at this point, but if you happen to find one that hasn't been – or you've been purposefully ignoring updates in the hopes of progress on the homebrew front – all you need to get to that firmware version is a copy of Pokken Tournament DX.
Pokken Tournament DX will update your Switch to firmware 3.0.0 from the cartridge, thereby allowing you to run homebrew applications. While that's certainly exciting for the homebrew community, this news does come with a few drawbacks. The first is that there aren't actually any homebrew applications for the Switch just yet.READ MORE: Super Mario Odyssey reviewEager developers will probably take care of that soon enough, but another downside of sticking with firmware 3.0.0 means that you won't be able to play Super Mario Odyssey, which is one of the must-have games for the Switch and unquestionably one of the best games of the year. When you combine that with the fact that there aren't really any homebrew apps or games to speak of on the Switch just yet, the idea that you also can't play Super Mario Odyssey might force a lot of people to wait for later versions of Pegaswitch.
Still, if you'd like to give homebrew a try for yourself, you can find what you need over on the Pegaswitch github. You'll also need a physical copy of Pokken Tournament DX, and keep in mind that we might see the cost of second hand copies rise because of this exploit. How about it? Would you pass up Super Mario Odyssey in exchange for the ability to run homebrew software?