Nintendo Switch gets a second live stream event to show off games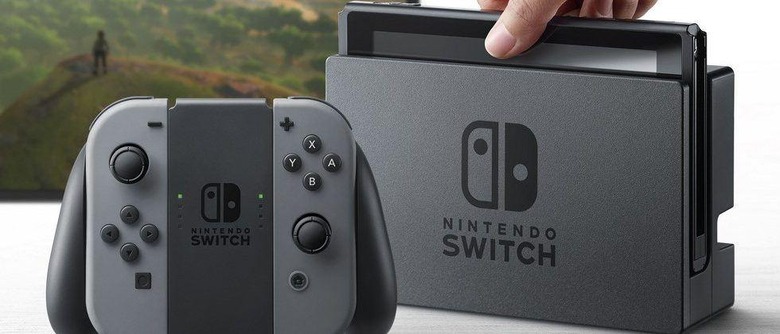 This week may be all about CES 2017, but next week is certainly shaking up to be the week of Nintendo Switch. Nintendo already has plans to host a Switch-focused live stream on January 12, but it has also announced that it will be back with another stream the day after. On January 13, Nintendo will be back in front of the cameras in what it's calling a "Treehouse" event, this time to give us an in-depth look at the games announced during the January 12 stream.
Even better is the fact that the January 13 stream will take place just a few hours after the one on January 12. While the first stream will go down at 8PM Pacific/11PM Eastern on January 12, the second will be happening at 6:30AM Pacific/9:30AM Eastern on the 13th. That's a lot of Nintendo Switch information in a small window of time.
By the time both of these streams have wrapped, we should know a whole lot more about the Switch. Nintendo has said previously that we can expect details on the release date for the Switch, its launch titles, and pricing. Hopefully the fact that Nintendo is hosting a second event the day after means that it will have plenty of games to announce during the first one.
After the live streams are complete, the Nintendo Switch will kick off a multi-city tour across the US and Canada. The tour will spend 3 days in six different cities, and during the third day of each stop, the public will have the opportunity to get some hands-on time with the Switch.
Beyond that, we have the actual launch of the Switch sometime in March. We have a lot of Switch details to look forward to over the next two months, and the floodgates open next week. You'll be able to watch this Treehouse event on both Twitch and YouTube, so get ready to enjoy your cup of morning coffee with some new details on the Switch's launch titles.
SOURCE: Nintendo