Nintendo Switch: GameStop Seeing "Incredibly Strong" Demand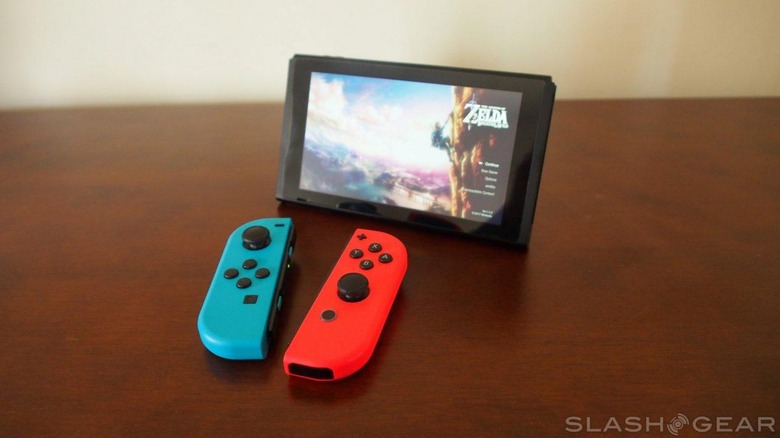 If there was any question about the success of Nintendo Switch at launch, it can probably be put to rest. GameStop COO Tony Bartel said that his company is seeing "incredibly strong" demand for Nintendo's newest console, noting that it's only a matter of hours before new stock arriving in stores is sold out.
That's a pretty encouraging sign for Nintendo, which could use a hit after the Wii U failed to get off the ground in a significant way. During an earnings call with investors, Bartel also said that he expects GameStop will be "chasing supply this entire year," which means that if you haven't secured one yet, the process of finding one may not get easier any time soon.
So, good news for Nintendo, but perhaps some unwelcome news for anyone who is still looking for a Switch. Attach rate seems to be strong as well, with Bartel revealing that the Switch has an attach rate of 5.5 during the call. Considering that the Switch doesn't have a ton of games available for it just yet, that attach rate likely includes accessories as well, but either way you slice it, the Switch seems off to a strong start.
One game that nearly every Switch owner is picking up is – you guessed it – The Legend of Zelda: Breath of the Wild. Bartel said that in the case of Breath of the Wild, attach rate is nearly one-to-one, which makes a lot of sense when you consider how good reviews have been and the relative lack of other heavy hitters available.
The big question now is whether or not the Switch can keep it up. Strong sales at launch don't always translate to strong lifetime sales, as evidenced with the Wii U. We'll see if it can attract folks outside of the Nintendo faithful soon enough, so stay tuned.