Nintendo Switch: Everything you really need to know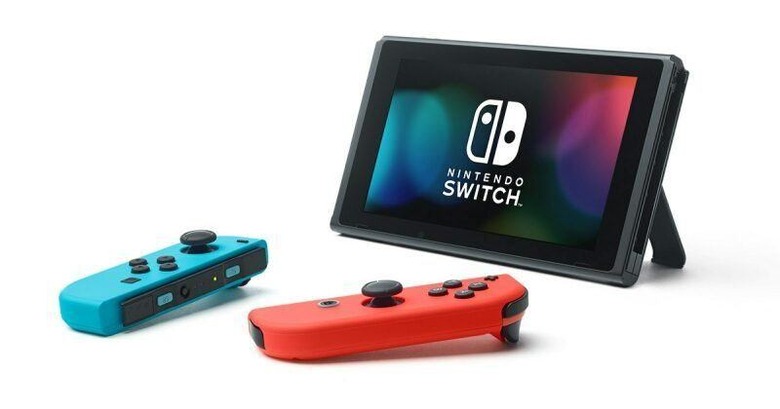 We may receive a commission on purchases made from links.
Nintendo's Switch reveal event has come and gone, and now that we're on the other side of it, there's a lot of information to get through. Nintendo announced everything from release date and pricing to which first-party titles will be launching for the console within 2017. With that in mind, here all are the Nintendo Switch details you need to bring yourself up to speed.
Release date and pricing
As expected, Nintendo announced a March release date for the Switch, but a lot of the rumors going into this reveal suggested a mid-March launch. It turned out that those rumors were inaccurate, with Nintendo instead announcing a March 3, 2017 release date. When it arrives, the full Nintendo Switch package will cost $299.99, so it's launching at a price point that many of us expected.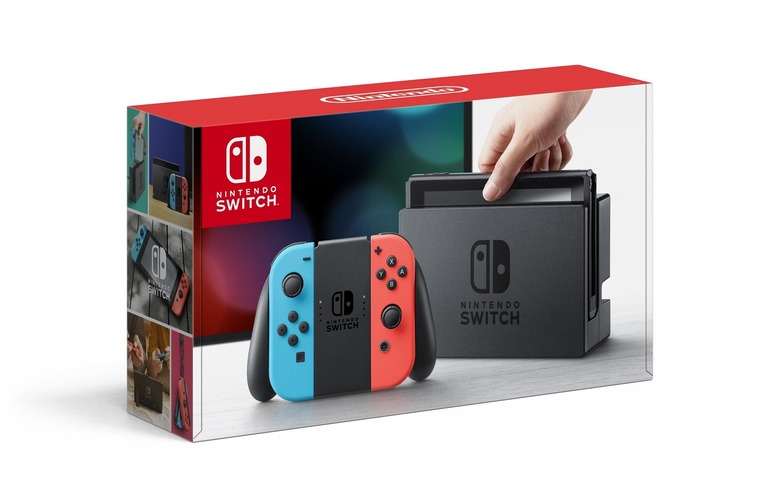 Just as well, pre-orders opened this morning at three US retailers, including Target, Best Buy, and GameStop. In the time since then, pre-orders at Amazon have opened up, and these retailers have a number of different products on offer, including console bundles, accessories, and many of the games announced last night. More retailers will probably begin offering pre-orders shortly, but for now, Target, Best Buy, GameStop, and Amazon are the destinations for those who know that the Switch is for them.
Games
Nintendo needed to knock it out of the park on the games front, and in my opinion, it did just that. Though there won't be a lot of releases from major Nintendo franchises right at launch, perhaps the biggest of them all will be right there on March 3. The Legend of Zelda: Breath of the Wild was confirmed as a launch title, and that alone should be enough to move some systems.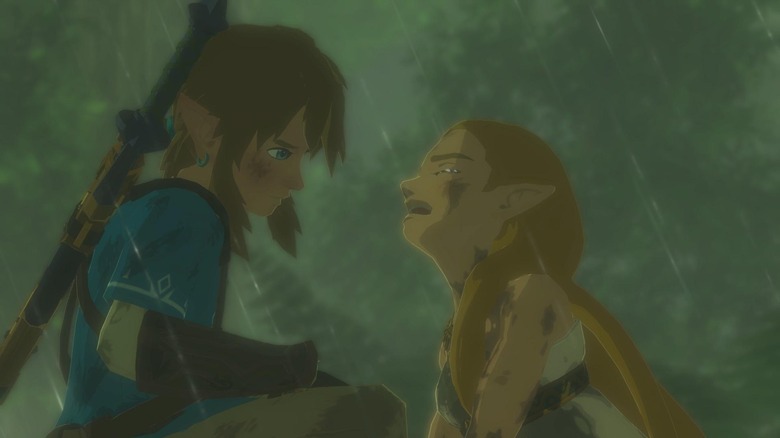 Other notable first-party titles for the Switch include Super Mario Odyssey and Splatoon 2, but those won't be out until later in 2017. Third-parties showed up in support for the Switch as well, with Bethesda announcing a Switch edition of Skyrim and Sega revealing that its two incoming Sonic games will be on the Switch. Here's every game that's been confirmed thus far for the Nintendo Switch:
FIFA

Ultra Street Fighter II: The Final Challengers

Super Mario Odyssey

The Elder Scrolls V: Skyrim

Splatoon 2

ARMS

Mario Kart 8 Deluxe

Has Been Heroes

Just Dance 2017

Snipperclips

Super Bomberman R

1, 2, Switch

The Legend of Zelda: Breath of the Wild

Arcade Archives

Disgaea 5 Complete

Dragon Ball XENOVERSE 2

Farming Simulator

Fast RMX

Fire Emblem Warriors

Minecraft: Story Mode

Minecraft: Switch Edition

Puyo Puyo Tetris

Rayman Legends Definitive Edition

RIME

Shin Megami Tensei: Brand New Title

Skylanders Imaginators

Syberia 3

Steep

Project Sonic 2017

NBA 2K17

LEGO CITY Undercover

Sonic Mania

I am Setsuna
That's a pretty beefy list, but many of those will be ports of existing games. Also, keep in mind that a lot of these games still have a "TBD" release date listed, so a fair portion of these may not be out until later in the year. While we can probably expect the majority of these titles to launch within 2017, don't be surprised to see at least a few pushed back into 2018.
Hardware
Unsurprisingly, Nintendo spent the majority of its event talking about games and showing off its third-party partners, but it did loose a few important hardware details. We now know that the tablet itself will feature a 6.2-inch display that runs at 720p resolution. When connected to a TV through the dock's HDMI output, the Switch is capable of displaying resolutions up to 1080p. The resolution you get when playing on a TV ultimately depends on the game.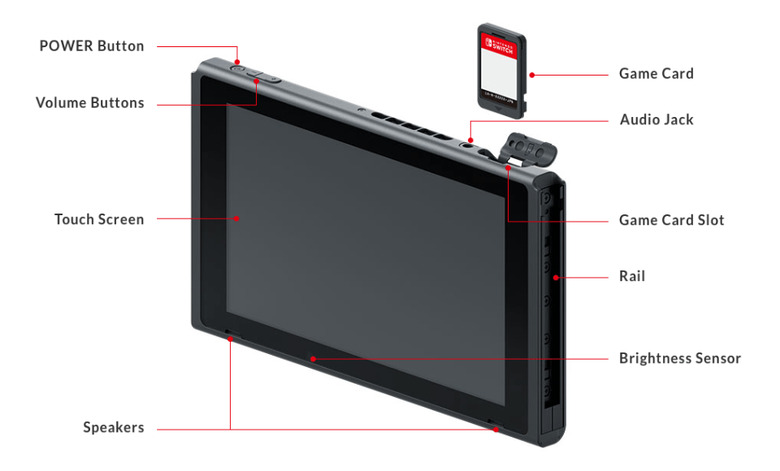 The dock itself will feature two USB 2.0 ports, one USB 3.0 port, an HDMI out port, and a port for the AC adapter. On the Switch itself, ports are relatively limited – only one USB Type-C port for charging on the go. It'll also feature a microSD slot, allowing you expand the Switch's 32GB of on-board storage.
Details on the internal hardware and the battery are pretty much nonexistent at the moment, but Nintendo did say that we can expect to get two and a half hours to six and a half hours of battery life out of the Switch. How far that battery will go on a single charge varies on a game-to-game basis, with more intensive games obviously draining the battery faster. For instance, Nintendo says we can expect around three hours of battery life when playing Breath of the Wild.
Accessories
Here's a bit of exciting news: Nintendo Switch definitely will not suffer from a lack of accessories. What's the bad news? They all seem to be on the expensive side. As with the Wii and the Wii U, Nintendo will be offering a more traditional Pro Controller for the Switch, but picking one up will set you back $69.99. If you'd rather get an extra set of Joy Con controllers, you can pick up a single one for $49.99 or buy a double pack for $79.99.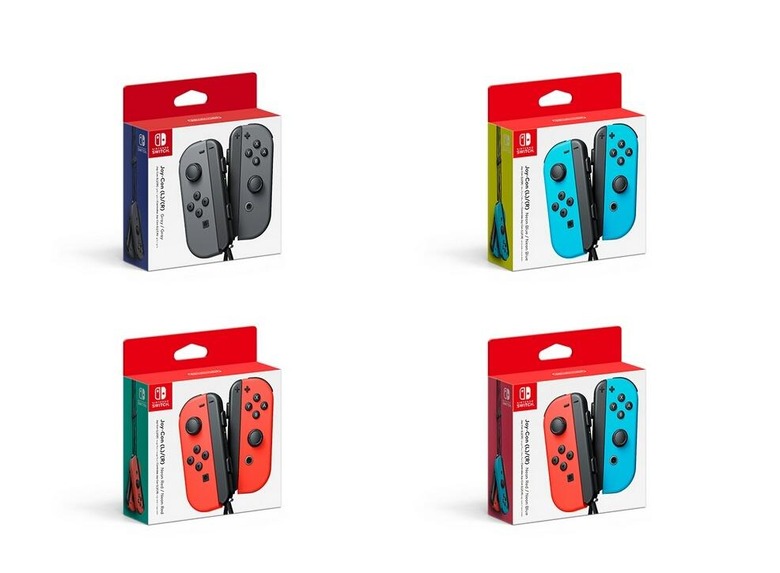 There will also be a steering wheel mount for the Joy Con controller – perfect for Mario Kart 8 Deluxe – sold in a double pack for $14.99. Finally, if you'd like to pick up another dock to have one stationed at multiple TVs, you'll be able to do that for $89.99. That's a pretty high price, and we can see many people skipping the extra dock if it means they need to shell out $90.
Of course, we can expect plenty more accessories to be announced, including carrying cases and screen protectors for the tablet. We've already seen what those carrying cases could look like – not only has Snakebyte announced a carrying case of its own for the Switch, but the Special and Master Editions of The Legend of Zelda: Breath of the Wild include one too.
Online Play
Nintendo hasn't detailed the Switch's online system in much depth yet, so we don't know if it'll offer better online play than the Wii U did (which, admittedly, wouldn't be difficult). We do know that it'll have some level of parental controls, and that it'll have a mobile component that allows you to interact with people on your friends list and schedule games from a smartphone or tablet.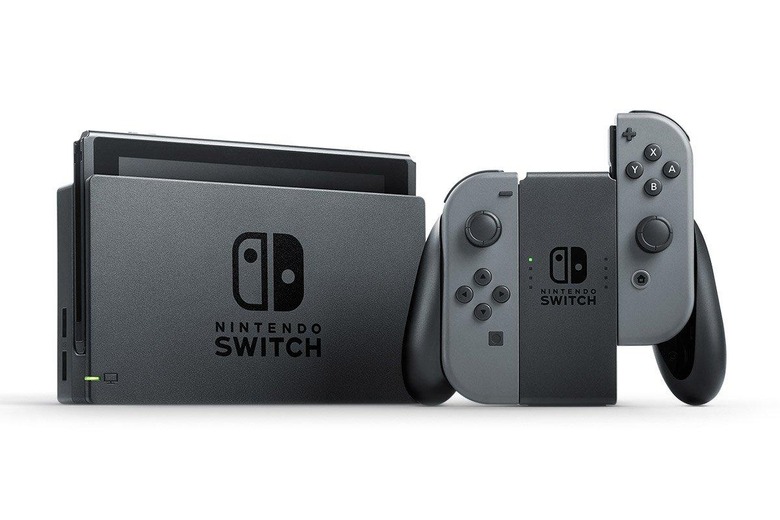 That mobile aspect could turn out to be pretty cool, but for now Nintendo is remaining rather tight-lipped. We also know that the Switch, like its Xbox and PlayStation counterparts, will require a subscription to play online. That subscription won't be required at the start, with online play being offered for free at first before the fee is implemented later in 2017. How much will it cost? We don't know yet, and we're stuck waiting on Nintendo for additional details.
Wrap-Up
As you can see, Nintendo has already unleashed a lot of details about the Switch, but we have a feeling this is just the tip of the iceberg. With less than two months to go before release, expect Nintendo to kick off an all-out marketing blitz that will almost certainly reveal more details. Will you be pre-ordering the Switch? If the Switch sounds like the console for you, you can pre-order now through Amazon, and be sure to let us know in the comments section if you're planning on picking it up!
SlashGear uses Amazon affiliate links, and if you buy something we may get a small share of the sale.