Nintendo Switch eShop has an indie-heavy week ahead of it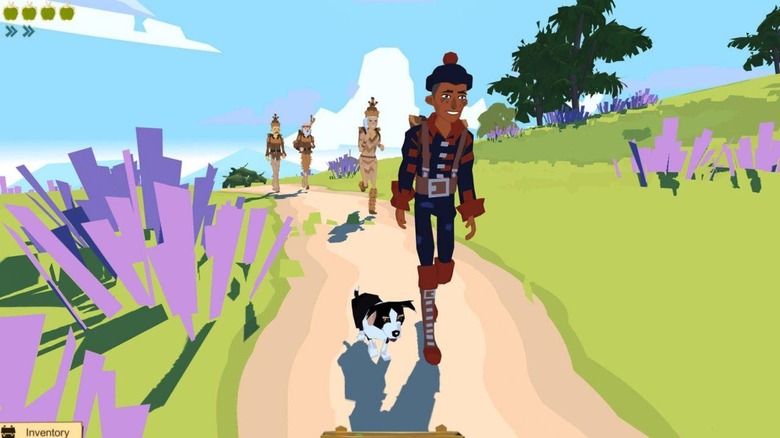 Tonight's Nintendo Direct will probably preview a number of big name titles from Nintendo and its third-party partners, but right now it's time to focus on some new indie games. Another Thursday has arrived, which means it's time for Nintendo to detail the games that will be heading to the Switch eShop over the course of the next week. While many weeks in 2018 have provided some big ports of well-known titles, that isn't the case with this week.
That isn't to say there isn't anything worth mentioning coming to the Switch over the next several days. Nintendo focuses on two games in particular in its preview today. The first is The Trail: Frontier Challenge, one of the more recent titles from Peter Molyneux's 22 Cans.
Though 22 Cans has had something of a tumultuous existence thanks to its controversies surrounding Godus, The Trail has garnered positive reviews from Steam users who have given it a chance. Also new this week is TurtlePop: Journey to Freedom, a colorful puzzle platform where the key to success will be mastering the game's rather large cast of characters. Have a look at the list below for all of the games coming to the Nintendo eShop over the next week:
Nintendo Switch

ACA NEOGEO Real Bout Fatal Fury

A Hole New World

Bit Dungeon Plus

Bleed 2

Coffin Dodgers (available March 13)

Danmaku Unlimited 3 (available March 13)

EARTHLOCK

Flinthook (available March 9)

I, Zombie

Midnight Deluxe

One Eye Kutkh (available March 9)

The Trail: Frontier Challenge

TurtlePop: Journey to Freedom (available March 9)

Spiral Splatter (available March 13)

Spy Chameleon (available March 9)

Steredenn: Binary Stars

The Men of Yoshiwara: Ohgiya

World Conqueror X

Nintendo 3DS

BRICK THRU
So, all in all, it's going to be a fairly quiet week for the Switch eShop, but there are still some indie gems to be had if you're looking for a new game. Later today, Nintendo is hosting another Direct livestream that will focus on upcoming Switch and 3DS games. The only game we know will be featured is Mario Tennis Aces, but if you're looking for a triple-A fix, that Direct is likely where you'll find it.
Today's Nintendo Direct kicks off today at 2 PM Pacific, 5 PM Eastern. Expect to see some of Nintendo's big upcoming games throughout the year ahead, along with (hopefully) a few surprises. We'll be covering the event here at SlashGear, so stay tuned for more.