New Nintendo Direct for Switch and 3DS premieres tomorrow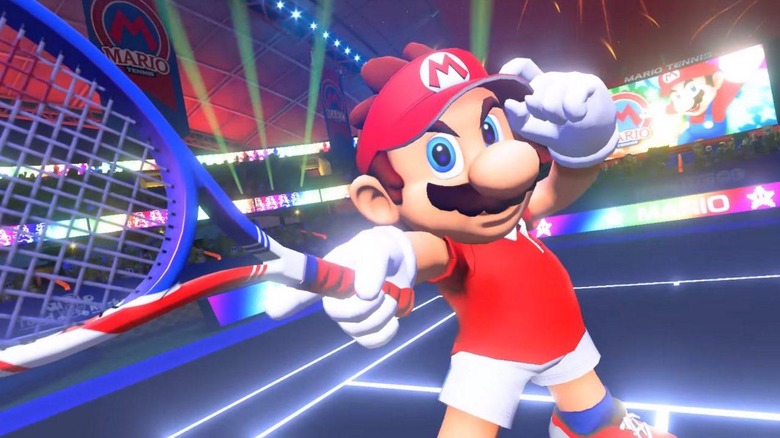 Lately, many Nintendo Switch fans have been driving themselves crazy with speculation about the next Nintendo Direct. Earlier in the year, Nintendo launched a Direct Mini that focused on some of the games coming to the Switch the year, but for fans, it didn't provide enough information. Nintendo usually pairs those Direct Minis with a second, full-length Nintendo Direct, leading many (especially those over on the Nintendo Switch subreddit) to assume that we'd get one in February.
February came and went without any official mention of such a Direct. Just when it seemed like Nintendo might leave it at January's Direct Mini, the company today announced a new Nintendo Direct that focuses on upcoming games for the Switch and 3DS. It'll be live streamed tomorrow beginning at 2 PM Pacific, 5 PM Eastern.
Nintendo tells us that this Direct will last for "roughly 30 minutes" and offer "information focused on Nintendo 3DS and Nintendo Switch titles launching this year." Mario Tennis Aces is the only game that's mentioned by name, so expect Nintendo to spend a fair amount of time talking about that title in particular. It's also likely that we'll hear more about the incoming Switch port of Donkey Kong Country: Tropical Freeze.
Beyond that, though, what Nintendo will talk about is up in the air. There's always a chance we'll see stuff about the Yoshi and Pokemon projects that are currently in development for the Switch, but Nintendo may choose to announce those later in the year. Just as well, Nintendo might tell us something about Metroid Prime 4, but that's a game that might be more suited for a flashy E3 showcase.
It looks like we're just going to have to watch the Direct tomorrow to find out what's in store. We'll have coverage of what's announced in the Direct right here at SlashGear, so make sure you stay tuned for more. While we're waiting for it to roll around, head down to the comments section and tell us the games you hope to see.