Nintendo Switch Cyber Monday bundle serves up free microSD card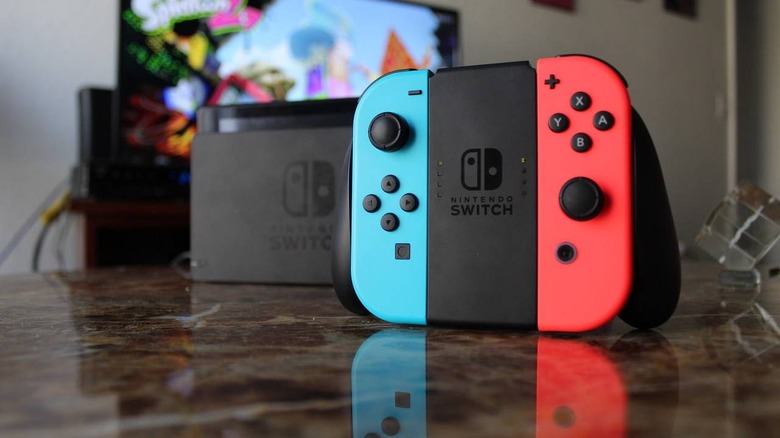 For Black Friday this year, Nintendo rolled out a familiar Switch bundle that included a copy of Mario Kart 8 Deluxe. That bundle deal has since ended, but for Cyber Monday, the company has a new (and arguably better) Switch deal. For today only, purchasing a Switch from a participating retailer with net you a 128GB microSD card from SanDisk.
These are the cards SanDisk made specifically for the Switch, though they'll work with any device that's compatible with microSDXC cards. You'll likely need that microSD card too, as the Switch only comes with 32GB of internal storage – enough to get you started, but not nearly enough if you're planning on buying digital games.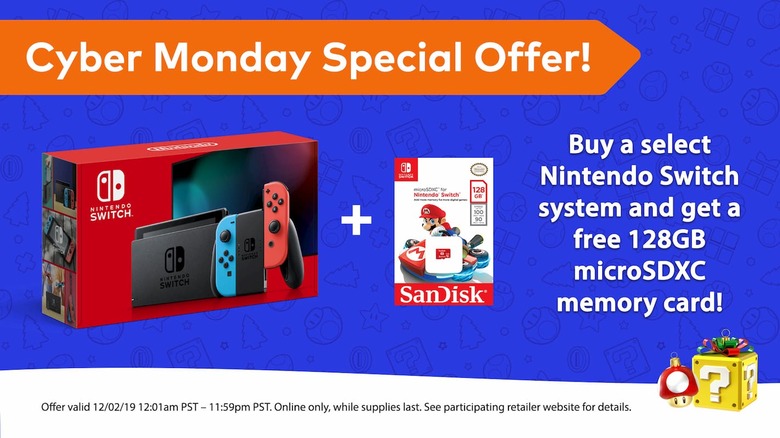 What makes this deal better than the Black Friday Switch bundle? Aside from the addition of some much-needed additional storage, the Switch consoles at the core of this deal seem to be newer models with extended battery life – model number HAC-001(-01). The Black Friday bundle, on the other hand, included old Switch models (HAC-001) that had a battery life of only 2.5 to 6.5 hours.
Compared to the HAC-001(-01)'s Nintendo-quoted 4.5 to 9 hours of battery life, that made the Black Friday bundle a no-buy in my opinion. With this Cyber Monday deal, you're getting a useful extra on top of your Switch purchase and you're not compromising on battery life to get it.
As with many Cyber Monday sales, this deal is online only and will only be available today. The sale wraps up at 11:59 PM PST tonight, so if you're interested in picking it up, you'll need to buy fast. You can find it at Amazon, Best Buy, Target, and Walmart.