Nintendo Switch Cross controller revealed by HORI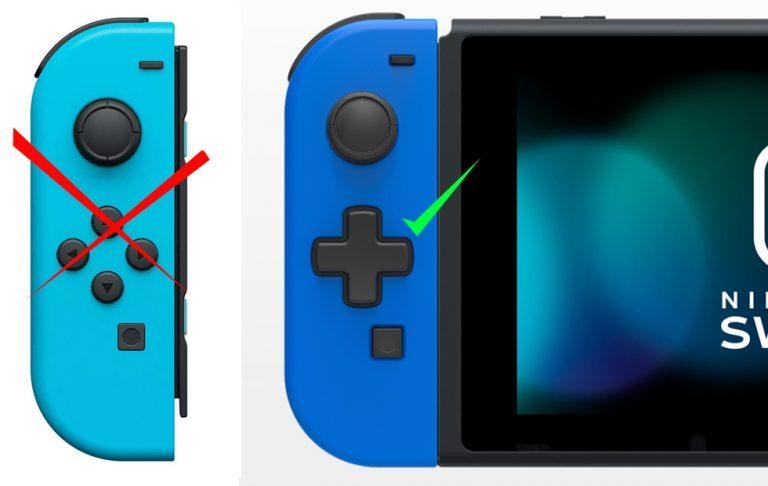 HORI made a new controller connector for the Nintendo Switch that makes it better than it was before. You know HORI, the brand that brought you such hits as the Fighting Commander controller for Nintendo Classic Mini Super Nintendo, right? The controller add-on they've made turns the arrow buttons on the left-side mobile connector on the Switch turn into an actual cross, like it very well should be and should have been in the first place.
This controller only works in portable mode, and cannot work wirelessly, in TV-mode, or in table mode. Basically it NEEDS that tablet to function. Users cannot connect this controller add-on to any other peripheral equipment, and some functionality will no longer work for the end-user. Users will no longer have HD vibration, a Player Lamp, Synchro Button, SL button, or SR button.
This add-on does not have an acceleration sensor, nor does it have a gyroscope inside. At the same time, all of the functions – including accelerometer and gyro – will work on the right-side controller. So it'll be super confusing for your hands – hooray!
Also note – just because this controller looks like it was made by Nintendo doesn't mean it was made by Nintendo. HORI must have acquired the license rights for making accessories with Nintendo devices – they've made a few others in recent years, too. Also NOTE: This product comes in any color you want, so long as it's blue.
Unfortunate for us here in the United States, HORI makes products for Japan. If you want to purchase this controller, you're going to have to do it through an importer. It's nice to know it exists, though – to the point where if we see enough demand for it, there's a good chance someone will bring it here, or a manufacturer will make an effort to make one here for the USA. For now, the price is ¥ 2,480, which comes out to be right around $24 USD – reasonable!