Nintendo skewered over Mario raccoon cruelty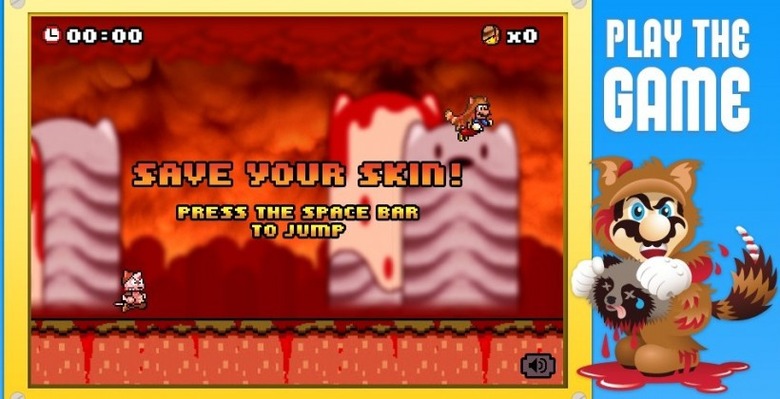 Nintendo has come under fire from animal rights activists, livid that iconic character Mario wears a fur Tanooki suit in Super Mario 3D Land. PETA has launched a minisite titled "Mario Kills Tanooki" – complete with a playable game – to highlight the similarity between the Tanooki suit and the tanuki raccoon dogs who, in real life, are skinned alive.
"Tanooki may be just a "suit" in Mario games, but in real life, tanuki are raccoon dogs who are skinned alive for their fur" PETA argues. "By wearing Tanooki, Mario is sending the message that it's OK to wear fur." The organization's mini game involves a retro 2D chase by a skinned tanuki after a floating Tanooki-clad Mario.
Nintendo is yet to comment publicly on the allegations, though we imagine the company probably won't point out that Mario has been bouncing on Koopa for many years without a peep from PETA. We've reached out to the company for official word, and will update when we hear back.
[via Blast Magazine]