Nintendo reveals E3 game demo Best Buy plans and SEGA Sonic exclusive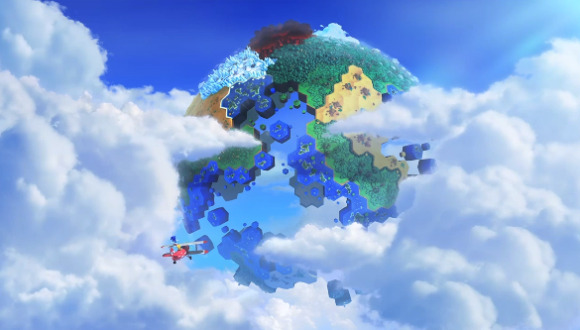 Nintendo is aiming to democratize E3 2013 next week, partnering with Best Buy in the US and Canada to give access to unreleased games to those who can't attend the annual gaming event. Nintendo of America president Reggie Fils-Aime revealed the plans at the tail-end of a Nintendo Direct presentation; "this year," Fils-Aime said of E3, "it's all about the games." That will include an exclusive title with SEGA from the Sonic series.
Whereas previous E3 appearances have seen Nintendo show off new hardware, Fils-Aime said, the show this time around will be focused solely on new titles. Alongside the official announcements, Best Buy locations in the US and Canada will have demo stations set up in multiple stores so as to give gamers a chance to try well in advance of when they'll be able to buy.
Exact details on which locations and which games will be participating are unknown at this stage. However, Nintendo's focus on new titles hardly comes as a surprise, given the company has previously blamed a shortage of games for 3DS and Wii U for underwhelming sales.
What there won't be is a big E3 press conference. It's not the first time Nintendo has tried to whet appetites with some sneaky pre-release access. Back in November, ahead of sales of the Wii U, various US retailers offered experience kiosks where the new console could be tried out.
Still, developer confidence in the Wii U particularly is looking patchy. EA, for instance, confirmed this week that it has nothing in the pipeline for the console.
The Nintendo Direct also revealed some release dates for upcoming titles, including Donkey Kong and the Legend of Zelda. SEGA, meanwhile, has inked an exclusive deal with Nintendo for the next Sonic the Hedgehog title – Sonic Lost World – which will only be available on 3DS and Wii U.