Nintendo puts Satoru Iwata in charge of American division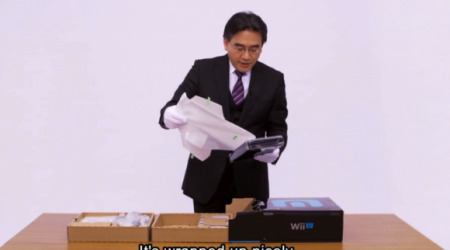 Nintendo Global President Satoru Iwata will take over as CEO of Nintendo America, the gaming company has announced, as part of the firm's attempts to pare back the layers of bureaucracy and react to the entertainment market more swiftly. The shuffle – which will see current chairman and CEO of Nintendo of America, Tatsumi Kimishima, shifted from the US to Japan, and take up a new role as Nintendo Co., Ltd managing director – is expected to take place later in the summer.
Nintendo announced its full year financial results earlier today, revealing disappointing Wii U sales that failed to reach even lowered predictions the company made earlier in the year. Nintendo blamed an underwhelming roadmap of Wii U games for the sluggish sales, but today also confirmed that it would chase a more responsive decision-making process.
"The move will support the company's unified global strategy," Nintendo said in a statement, "allow streamlined decision making and enhance Nintendo's organizational agility in the current competitive environment." Kimishima's new role is dependent on shareholder approval, having worked at Nintendo of America since 2002.
Meanwhile, outspoken Reggie Fils-Aime remains president and COO of Nintendo of America, and will report to Iwata once the Global President takes the reins. Together, they'll attempt to rejuvenate Wii U, 3DS, and Nintendo game sales: the Japanese firm said it would be "proactively releasing key Nintendo titles" in overseas markets, such as "Animal Crossing: New Leaf" for the 3DS, which is now due in the US and Europe come June 2013.
Nintendo will also "more actively support the Japanese software developers in distributing their key titles overseas," as well as working to boost downloadable software sales.