Nintendo promises splashy launch for NFC-toting Wii U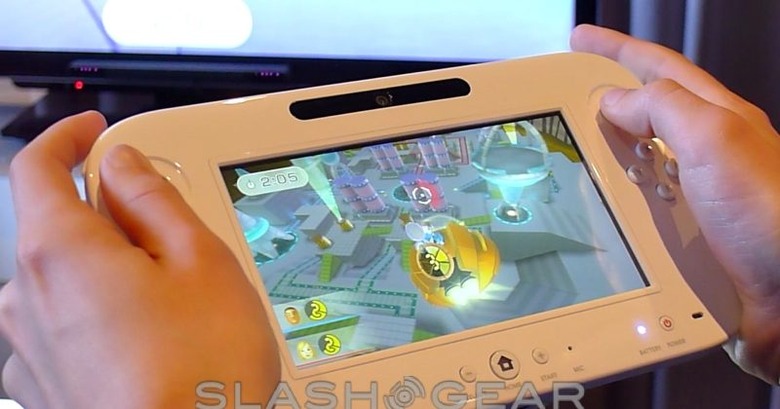 Nintendo's Wii U will have NFC functionality and digital download support, president Iwata Satoru has confirmed, promising a better splash for the next-gen console having "learned a bitter lesson from the launch of the Nintendo 3DS." Speaking to investors and analysts after revealing dire financial results for the last quarter, Satoru revealed that NFC short-range wireless had been added to the Wii U's specs, supporting payments, reading tags embedded into "cards and figurines", and more. Meanwhile there'll also be a new Nintendo Network account service, allowing multiple users to have their own separate profile on the Wii U.
"As many of you know, NFC is the acronym for Near Field Communication, which is a set of standards to establish radio communication in close proximity. The NFC I'm referring to here is the noncontact NFC standard that is compatible with FeliCa and MIFARE, and is expected to be widely used around the world in the near future ... By installing this functionality, it will become possible to create cards and figurines that can electronically read and write data via noncontact NFC and to expand the new play format in the video game world. Adoption of this functionality will enable various other possibilities such as using it as a means of making micropayments" Iwata Satoru, President and CEO, Nintendo
"Nintendo Network" is the company's strategy to push "competitions and communication among users, as well as the sales of digital content" to users of both the Wii U and the 3DS. An enhancement to the existing Nintendo WiFi Connection system used on the handheld, the new service should give Nintendo the opportunity to push more digital download and other promotional information to owners.
"Also for the Wii U, we are planning to introduce a personal account system compatible with Nintendo Network. With this, for example, the ease of using a video game system when the hardware is shared by multiple family members, which has been a challenge we needed to tackle, shall be improved, and we will also be able to construct and offer the system by combining a variety of different services and content" Iwata Satoru
Those digital downloads will come from the new Wii U app store, using the existing infrastructure set up for the 3DS' eShop, though Nintendo says it won't necessarily be launched at exactly the same time as the console itself. There'll also be "in-app purchase" style add-on functionality made available for game publishers, allowing them to offer extra content, gameplay and other elements for download to those who have bought a title.
Nintendo is obviously cautious about eating into packaged software sales, and so add-on content will only be used for just that: augmenting core gameplay "as an additional structure in which those who love the game will be able to enjoy it in a deeper way for a prolonged play time." Store-bought titles will need to be fully functional as-is, however.