Nintendo president Satoru Iwata has died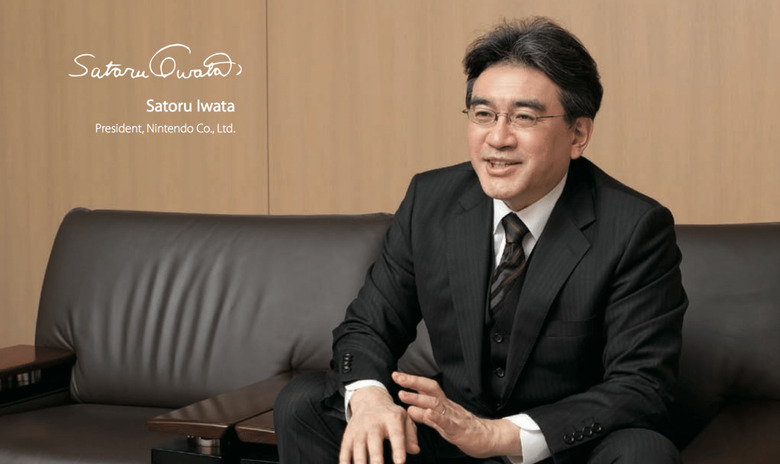 Nintendo president Satoru Iwata died on Saturday, the gaming company has announced today, at the age of 55. According to Nintendo, Iwata died from a bile duct growth; the president had undergone surgery last year to remove a tumor. A well-liked and popular personality in the gaming scene, Iwata had a higher profile than many chief execs among the company's fans through his regular appearances in streamed shows.
Born December 6th, 1959, Iwata studied computer science at the Tokyo Institute of Technology, and went on to work as a programmer at HAL Laboratory, Inc., a subsidiary of Nintendo.
Iwata joined Nintendo in 1983, and was made president and representative director of Nintendo in May 2002, then CEO of Nintendo America in June 2013. The fourth president in the company's history, he was particularly notable for being the first not to be related to the founding Yamauchi family.
During his tenure at Nintendo's helm, he spearheaded the wildly-popular Wii console and pushed the company's spread into portable gaming systems like the Nintendo DS.
However, he was also in charge for the Wii U, which failed to capture the same success as its predecessor. Nintendo management has also been criticized for a slow entry into mobile gaming, with Iwata arguing that jumping into smartphone games would mean sacrificing the long-term health of the firm.
Iwata's role at Nintendo will be fulfilled by two existing directors in the interim, Genyo Takeda and Shigeru Miyamoto, both currently Senior Managing Directors.
SOURCE Nintendo [pdf link]