Nintendo patents trading cards powered by Amiibo tech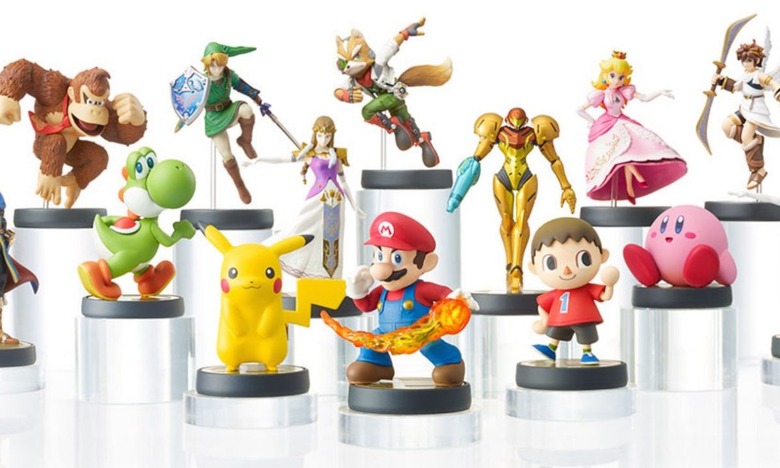 Nintendo seems to have slowed its release of Amiibo figures — the small, NFC-powered toys that can unlock digital content in games when placed near the Nintendo Switch or 3DS — in recent years, but a newly discovered patent hints that the gaming could be applying the tech to new play mechanics. Specifically, Nintendo has filed a patent for a trading card game that uses Amiibo's NFC features.
The patent, which was filed last November, doesn't reveal any specifics about an upcoming game or product, and is fairly straightforward in explaining the tech's purpose. Namely that they are physical trading cards that also include NFC tech that can be read by Nintendo's game hardware. A portion of the patent description reads:
"The trading cards refer to cards on which variously different pictures are depicted and a purpose thereof is collection and exchanged. Namely, the trading cards are cards manufactured and sold aiming at exchange or collection of pictures on each surface thereof."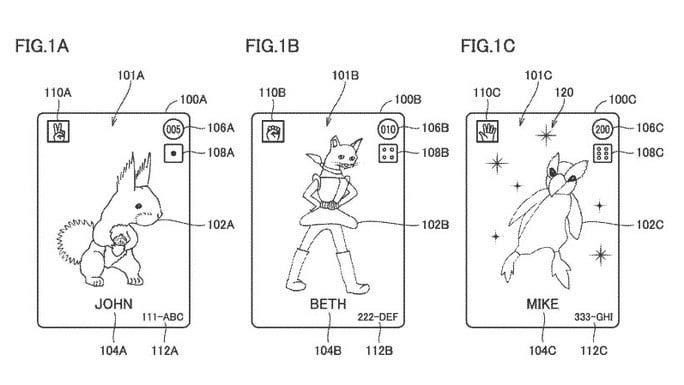 One mock-up image shows the cards featuring character artwork, along with several stat numbers and other symbols that could depict game-related abilities or functions. Another image shows the cards hovering just above a Nintendo 3DS system in order to depict the contactless nature of the NFC tech.
The easiest assumption to jump to is that this patent could reflect Nintendo's plans to make a new Pokemon trading card game, one where the physical card battle game is played with the trading cards themselves, with the ability for each card to unlock or add digital content to a corresponding video game — perhaps a new Pokemon title on the Switch?
Alternatively, this might indicate that Nintendo could simply be revamping the Amiibo product line to be based around collectible cards instead of small plastic figures. This could be something that's much cheaper for Nintendo to manufacture, and die-hard Nintendo fans would still be eager to get their hands on them, especially if they unlock exclusive content in other video games.
Either way, Amiibo-powered cards aren't something new for Nintendo, as the company has previously released a line of cards for several Animal Crossing games on the 3DS and Wii U, and more recently a set of Amiibo cards for Mario Sports Superstars. There's also always the chance this patent is for a project that might never see release, so we'll have to wait and see if anything comes of it.
SOURCE: USPTO