Nintendo NX patent shows controller with swappable buttons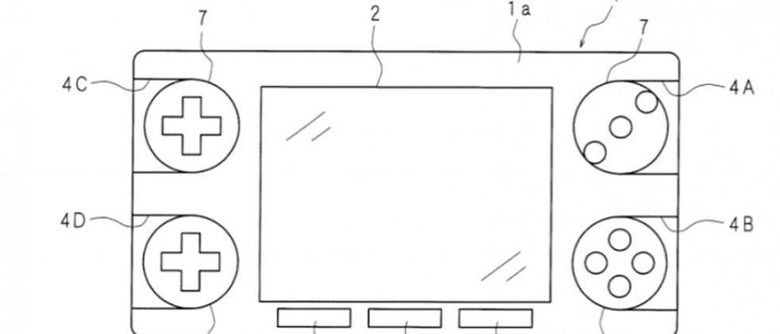 I'd wager that most gamers have sat playing their favorite game with controller in hand and wished that their controller were arranged differently. I know I have wished that there were a button here or there rather than a d-pad at times. A patent application has surfaced that shows Nintendo is thinking about a slick new controller that can be configured to some extent to how the player wants it.
The application shows a controller that has swappable buttons. The line art in the patent application shows a d-pad that can be removed and replaced with an attachment that has buttons instead. The controller is thought to be one aimed at use with the coming Nintendo NX that is set to launch in March of next year.
It's no surprise to see Nintendo trying to innovate again with controllers. Unique controls were the hallmark of the Nintendo Wii that made it so popular for the first several years it was available. The Nintendo NX will be very different from the Wii; in fact, it will be more like the Nintendo DS than the Wii.
The NX is a handheld gaming system with detachable controller that can be connected to the TV with a docking station. The patent application for the NX was seen in July with the controller turning up more recently. One of the leaks late last month suggested that the new game console would be cartridge based rather than disc based. Cartridges make a lot more sense for a device meant to be portable than discs as there is no chance of a cartridge skipping if you are playing in a car while traveling. Portable consoles that use digital downloads for game media haven't fared well on the market so far.
SOURCE: IGN