Nintendo made a limited SNES-themed 3DS but only for Japan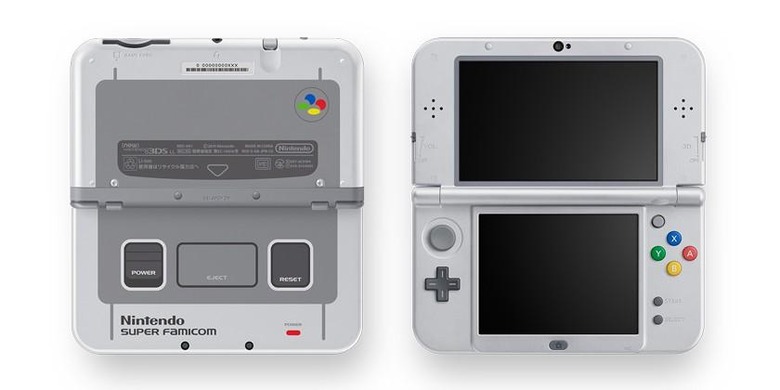 Nintendo fans, you've likely already heard the news from yesterday's Direct livestream that some of the best games from the Super Nintendo console are coming to the New 3DS handheld. But Japanese version of the announcement also had something extra: a limited edition New 3DS XL featuring a Super Famicom-themed design, complete with the colored buttons for A, B, X, and Y. The Super Famicom was Japan's domestic name for the SNES, which looked a tad different from the one on our shores.
The nostalgia-infused New 3DS XL comes in a standard gray color, just like Nintendo's old consoles, but with the Super Famicom graphics on the back and top of the handheld, so it resembles console when the lid is opened all the way. On the inside are all the standard 3DS controls, with the colored face buttons mimicking the Super Famicom's controller.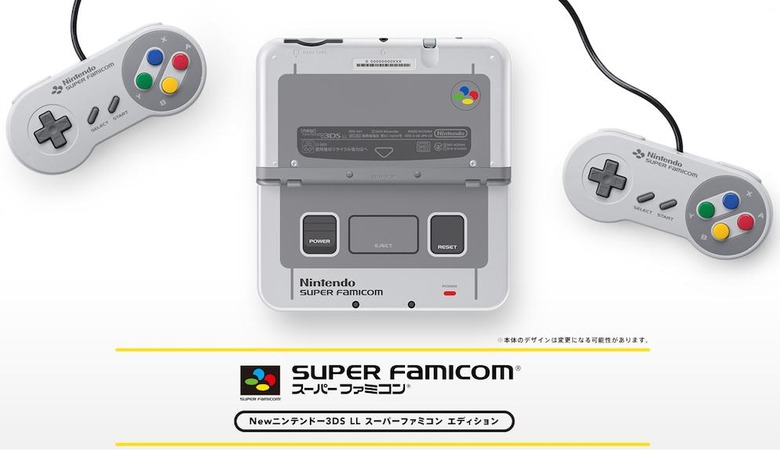 Here's a picture of Japan's version of the SNES, in case you've never seen it. Notice the lack of purple that adorned the US console. The New 3DS XL really does a great job resembling its ancestor.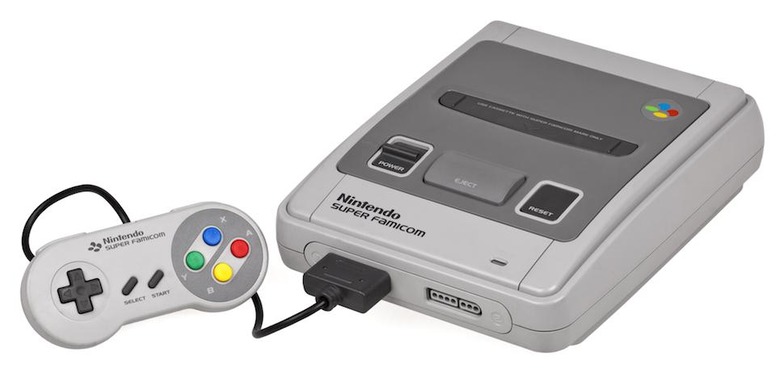 Nintendo says this special edition of the 3DS will go on sale in April for a price of 21,600 yen, or about $190. The bad news is that it's only being released in Japan, and there's no word on a US version being produced. It seems very unlikely, however.
If you absolutely have to have one of these commemorative Nintendo system, importing will be your best bet. Be prepared, however, to pay a premium price for shipping as well as the exclusivity factor. Also be warned that the 3DS will be region-locked to Japanese games, so don't expected your US versions to play on it.
SOURCE Nintendo