Nintendo is giving 3DS owners the classic they've been begging for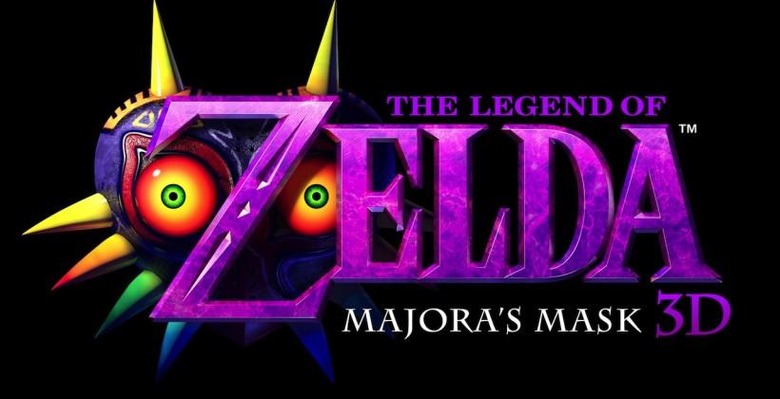 Nintendo is ready to resurrect one of the most-loved titles from the Nintendo 64, launching The Legend of Zelda: Majora's Mask 3D as it brings back from the dead the classic as an exclusive Nintendo 3DS game in 2015. News of the game was shared today as part of the Japanese company's latest Nintendo Direct broadcast, with the quest title set to hit shelves next Spring with hero Link going on a quest through Termina. However, given that around fifteen years have passed since Majora's Mask was first released, there've been some changes along the way.
Most significant, of course, is the switch to 3D. Taking advantage of the 3DS' glasses-free 3D display, the new game will introduce all new graphics, along with other features to make it altogether smoother than the aging console version.
The Legend of Zelda: Majora's Mask was the second in the Zelda series to use 3D rendering, and sees Link go back in time on multiple repeating loops to prevent the moon from crashing into the world. Different masks each have varying magical powers, and are collected to complete various tasks along the way.
It proved a hit with gamers and critics alike, selling three million copies worldwide.
In fact, so popular was the title, Nintendo 3DS gamers began a petition back in 2011 to bring it to the handheld. Nintendo demurred for several years, saying the possibility was being considered, but finally put the waiting to an end today.
Likely to have helped tip its hand is the dire need for more hit games across its platforms. Titles like Pokemon Omega Ruby Alpha Sapphire have demonstrated just how successful Nintendo can still be if it gets the demographic targeting right, for instance.
Meanwhile, the company is also looking further afield for ways to expand its audience. That includes sleep tracking, with a new gadget to monitor rest in the pipeline.
SOURCE Nintendo Direct