Nintendo DS New Super Mario Bros bundle gets unboxed: it's red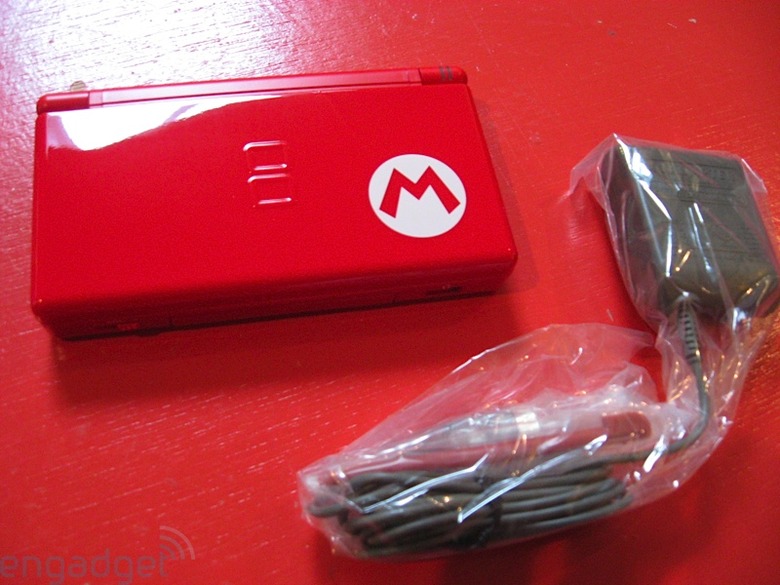 Nintendo's DS Lite New Super Mario Bros. bundle might not be all that spectacular – it's a red DS Lite with an "M" logo, together with a game – but that doesn't mean it doesn't deserve its own unboxing.  Engadget China have done the honors, stripping the colorful console from its plumber packaging.
Once you get inside, things are as you'd likely expect them to be.  The same old Nintendo DS with a new paint-job and a big "M" slapped on it.  Aside from the game and the color, there's nothing different from standard DS handhelds.
Still, if there's $150 burning a hole in your pocket, you can't wait for the Nintendo DSi and you're desperate for a new Mario game, this is a straightforward way to get it.  According to Nintendo the bundle is a limited edition, but there's no telling exactly how many they've produced.