Nintendo Direct could reveal as many as 18 new Switch games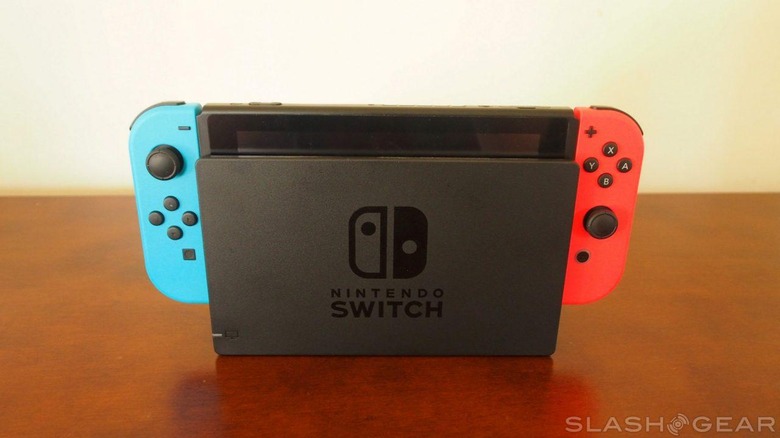 Nintendo just wrapped up a pretty fabulous year for the Switch, and it could be looking to start of 2018 with a bang. Over the holiday weekend, Amazon briefly sent a number of listings for Switch games live, revealing that there are numerous titles in development for Nintendo's latest console. These were all placeholder listings, which were run without game names or release dates, but what they mean is clear: Nintendo is planning a bunch of releases for the Switch in 2018.
While those listings have since been taken down, Cheap Ass Gamer managed to capture a screenshot of them before they disappeared. That screenshot betrays a crucial detail, as many of these listings are accompanied by text that says "Just announced at the Nintendo Switch event." In all, 18 placeholder listings were published to Amazon's store, and the presence of that text suggests they may be revealed in an upcoming Nintendo Direct.
When might that Nintendo Direct happen? For that we hop over to the Reset Era message boards, where a user by the name of John Harker claims that the Direct will be broadcast on January 11. Later on in that same thread, Reset Era administrator Emily says that Harker is telling the truth about the January 11 Direct date.
An early January Nintendo Direct does make some degree of sense, as Nintendo did the same thing at the beginning of 2017. Using a Nintendo Direct broadcast to announce some major titles and build anticipation for the months ahead worked out well a year ago, so don't be surprised to see Nintendo try the same thing again.
As always, take these rumors with a grain of salt. While those Amazon listings seem to point to a new Direct, we still haven't heard anything official from Nintendo. Should January 11 actually be the date to look forward to, we should get official confirmation later on this week or early next week, so stay tuned.