Nintendo Switch in 2018: Shoot for the moon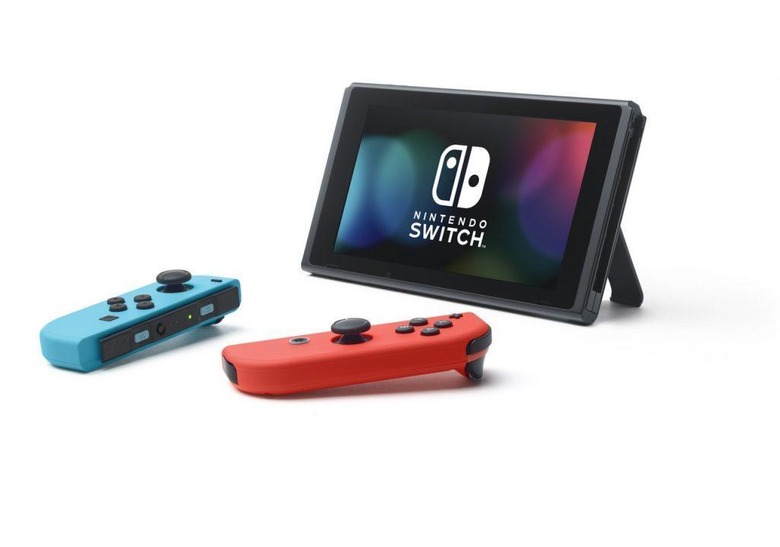 In the gaming world, the biggest story of 2017 is unquestionably the Switch. After the Wii U, many people certainly weren't expecting a whole lot from Nintendo, so it's safe to say that the Switch surprised everyone. Its success has prompted Nintendo to revise its sales forecast for FY 2017 twice now – raising it once to 10 million units and again to 14 million.
In the short term, it'll be interesting to watch and see if the Switch can manage 14 million sales by the end of March 2018. Beyond that, though, Nintendo is setting some pretty lofty goals for its next fiscal year. Today Nintendo of Japan President Tatsumi Kimishima told Kyoto Shinbum that his company is looking to sell 20 million Switches in fiscal year 2018.
That isn't going to be a simple goal to achieve, but heading into the new year, it'll have one important thing backing it up: momentum. People who were intrigued by the Switch at launch now have more reason to buy it, with games like Breath of the Wild, Super Mario Odyssey, and Xenoblade Chronicles 2 all making a convincing argument for the system.
The Switch is also becoming a popular console for ports and indie games. The Switch eShop has been seeing a wide variety of launches throughout the year, with more and more developers beginning to look at it as a viable platform. Furthermore, Nintendo has a number of first-party franchises coming to the Switch in 2018 and beyond, including Kirby, Metroid Prime, Yoshi, and Pokemon.
Speaking to Kyoto Shinbum, Kimishima said that in some regions around the world, Nintendo is seeing the Switch's momentum exceed that of the Wii, which is the company's best selling home console of all time. That's certainly encouraging, but now the real work of keeping that momentum up begins. Keep an eye on the Switch as we move through 2018, because its second year of retail availability could be even bigger than its first.