Nintendo creates full-size Mario Karts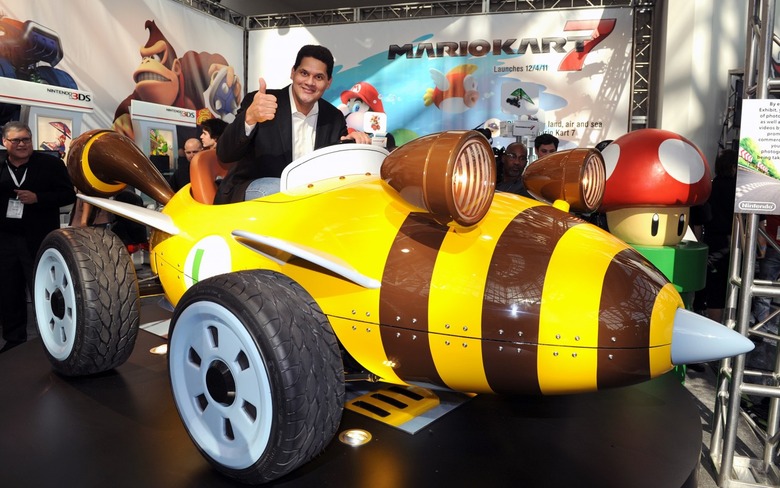 Nintendo has created two life-sized Mario Karts, intended to celebrate the launch of Mario Kart 7 on December 4, and a lucky gamer will get the chance to drive one of them away in a huge giveaway. The two electric buggies – one for Mario and one for Luigi – were constructed by West Coast Customs, and members of GameStop's PowerUp Rewards program stand a chance of winning one of the iconic vehicles if they make a purchase or trade in December. Check out the video of the Mario Karts in action after the cut.
West Coast Customs produced two of the better-known models for Nintendo's promotion: the classic Mario Standard kart, with its glider attachment, and the Luigi Bumble V kart, with a rear propeller for underwater navigation. Unfortunately they won't actually fly or allow you to explore submarine depths.
"When I saw the Karts, I put out a big 'woo-hoo'" says Nintendo CEO Reggie Fils-Aime, a quote which the exec may come to regret almost as much as "my body is ready." An episode of Inside West Coast Customs will show how the Karts were put together, and is expected to air in early 2012, while Mario Kart 7 will drop in early December.
[vms 889188d03c9895255cec]